Brandi Minx gets ass-fucked P.O.V.-style
Brandi Minx gets ass-fucked P.O.V.-style
"I can't wait to suck this cock," 47-year-old divorcee Brandi Minx says at the start of this scene.
She doesn't have to wait. The cock came pre-wooded, so she pulls down the dude's shorts and gets her mouth around his dick. She's really into it. She sucks some more then turns around on all fours and gets fucked from behind. The guy shoves his thumb in her asshole, which primes her anus for the cock that's going to go deep inside. We've known for a long time that Brandi loves anal, and we weren't going to deny her the joy of getting butt-fucked by one of our studs.
But who is that stud? Well, it might as well be you because this scene is shot entirely in P.O.V. Now, P.O.V. can be a bit of a controversial subject. Some guys love it because they want to imagine that they're the one fucking the MILF. Other guys don't like it as much because they enjoy the voyeur aspect of porn. And some guys like a combination of P.O.V. and third-person.
What's your point of view on P.O.V.? We want to know.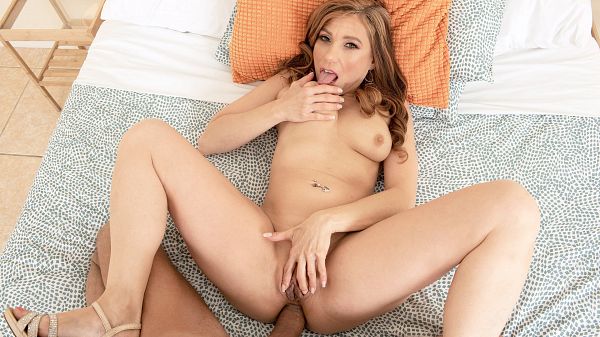 See More of Brandi Minx at PORNMEGALOAD.COM!