Big Tits Bulging Under A Tight Blouse
Big Tits Bulging Under A Tight Blouse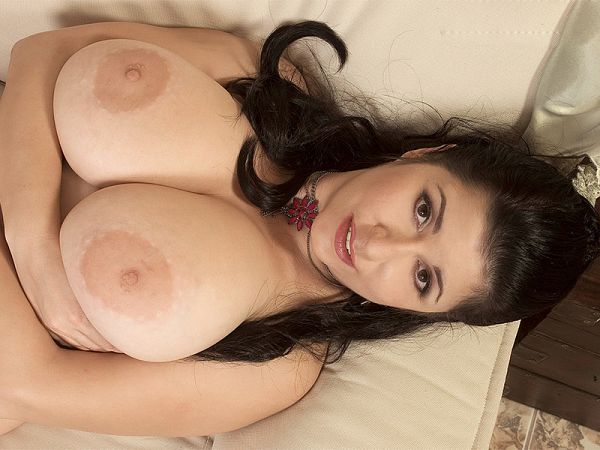 Now here's a babe that no SCORE and Voluptuous fan sits on the fence about. Natalie Fiore brings joy and arousal with her fantabulous Euro-body and mouthwatering mountains. She has perky, pointy, delicious-looking nipples that you can hang a coat on. Natalie stands out in the crowd. A few years ago, an eagle-eyed SCORE reader not only noticed her while in the south of France, he recognized her and introduced himself. "I don't even wear a bra much of the time, because it's hard for me to find the right size. I look for hours and days and can't find them. So I prefer to wear a T-shirt with no bra. Sometimes my nipples come poking right through. So I get a lot of attention wherever I go." Natalie began her breast development young.
"I remember I was in school and I was so embarrassed and ashamed of my big boob size. Nobody was like me. I was like the mascot of the high school and I tried to hide my boobs under oversized T-shirts and loose-fitting clothes. Then one day I realized I had no reason to hide them. I should be proud of them and I think they are a part of my charm, so now I want to show them to the world. Being in your magazine and videos is the best way I know."
Chances are likely that the world will never see pictures and videos of Natalie sucking on a man's cock. She believes that sex between a couple is a private matter. The bottom line for breast-men is that in the long run, it's all about the boobs.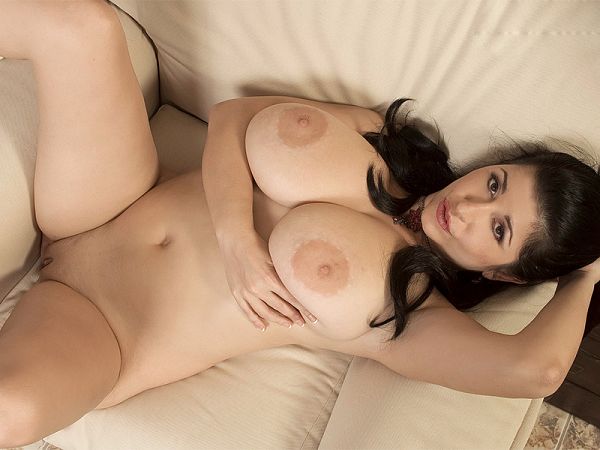 See More of Natalie Fiore at NATALIEFIORE.COM!