Wake Up With Liza
Imagine this. You're sleeping in bed and your gorgeous, babyfaced girlfriend keeps trying to wake you up. No, she's not mad that you're sleeping in. She wants to fuck, and she needs it bad. As you roll over and slide your fingers into her panties, you can feel that she's soaked. This is gonna be fun.
Liza is a youngster who knows that guys like her youthful appearance. She's into older guys, so it works out. She told us that she likes to suck cock, but she'd rather sit on one than suck it. Her favorite position is doggie-style, and that's convenient because her boyfriend loves filling her little slit with cum in that position.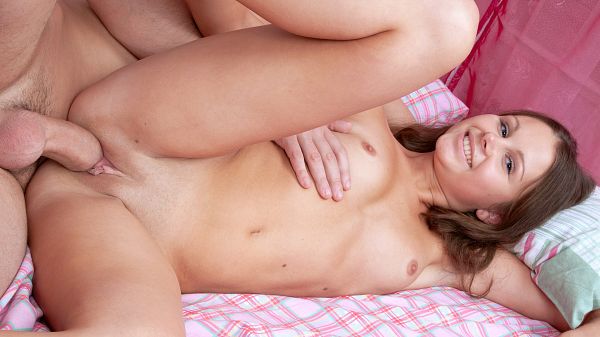 See More of Liza at PORNMEGALOAD.COM!