A stacked MILF & her huge toys
A stacked MILF & her huge toys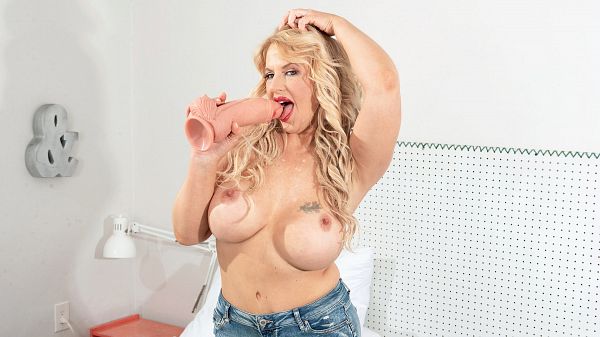 As MILF toy shows go, they don't come any better than this one, and women don't cum any harder than Lily Craven, a 44-year-old divorcee from Colorado. Lily is packing up, having enjoyed her time in Miami, when she decides to take some of her big dildos out of her suitcase. She tells us who each toy reminds her of, and whoever these guys were, they had big, thick cocks. But that's fine by Lily because as you're about to see, she can take them…down her throat and in her pussy. These are huge toys and Lily takes every one of them, fucking herself hard. She also makes herself gape.
Lily told us, "I like really big cock. I like how hard they get. I like big cocks that stretch me really, really wide." These fake cocks definitely fit that description, and on Thursday, a real one is going to stretch Lily's pussy.
Lily has blond hair, huge tits and one of the nicest pussies we've ever seen. We're also big fans of her butthole, which is on full view here, too. There's a lot to like about this genuine MILF.
40Something: What would be your dream car?
Lily: I drive a lifted Dodge Ram 2500 pickup right now. My dream car would probably be a custom version of what I have with all the bells and whistles out there. I love my truck. I look hot in it.
40Something: How big are your tits?
Lily: They're 34Gs.
40Something: Do you usually wear panties?
Lily: I always have panties on. Panties make me feel pretty underneath my clothes. I prefer thongs or G-strings, and red is my favorite color of panties.
40Something: What do you want to do that you haven't done?
Lily: I want to travel the world. There is so much value in learning about how others live. Seeing new places and experiencing new things is what makes a well-rounded person. It gives a person a better understanding of why people do the things they do and why they think the way they do. We all have different life experiences that create our belief systems. Understanding others changes the world.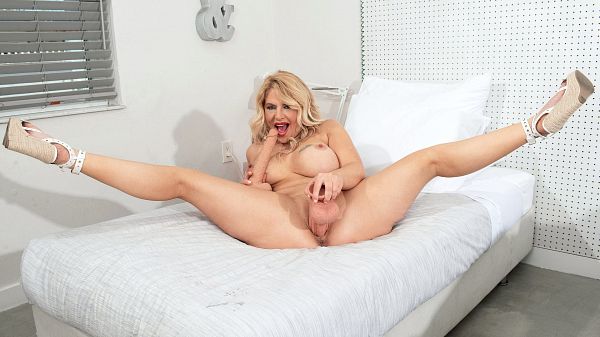 See More of Lily Craven at PORNMEGALOAD.COM!