Bhiankha: Queen of Lactation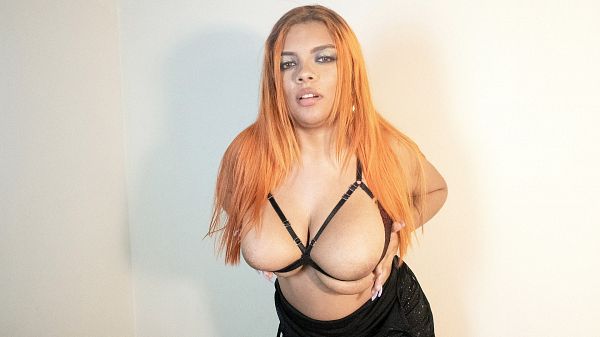 The lovely and sexy Bhiankha welcomes you with a dance, gyrating and slowly taking off her dress and bra.The dance music fades so we can hear Bhiankha's big tits slapping against her chest as she jumps up and down. One of the all-time greatest and sexiest nipple tuggers and self-suckers at SCORELAND, Bhiankha can do things with her tits that very few can do, and she has the longest, thickest nipples here also. She is the queen of lactation.
The nipple play and self-sucking makes her milk gush out, covering her breasts and filling her mouth. Bhiankha does the double self-suck, both nipples in her mouth and pulling on them. Her suction power is intense. She pinches her nipples harder to squeeze out more of her tit-cream and sucks some more, the milk flowing out of her mouth to cover her chest. She's quiet in this video so no Spanish-to-English captions are needed.
After Bhiankha's milky ministrations, she lies down on her couch to finger and then toy her pussy with a vibrator shaped like a huge cock. She rubs her tits with her free hand and pinches and sucks on her nipples to squeeze out more of her juggy-juice, tasty to the last drop.
Milk. It does Bhiankha's body good.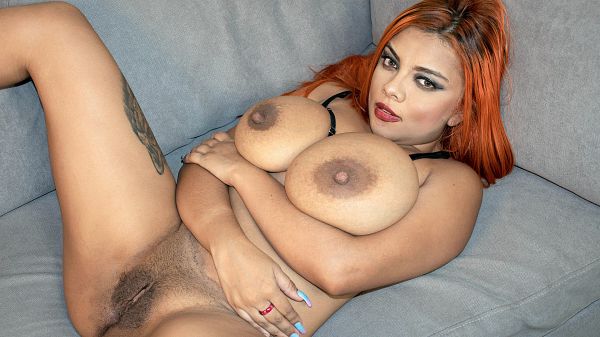 See More of Bhiankha at PORNMEGALOAD.COM!