Hot Tub Fuck Machine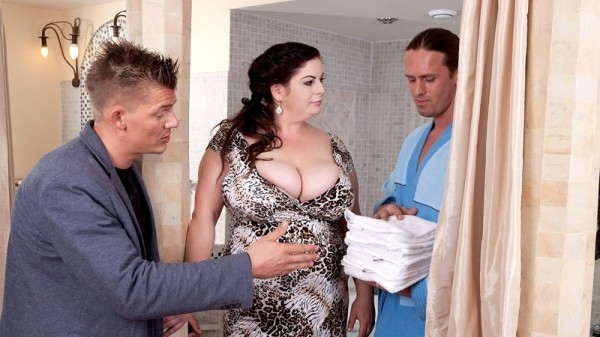 Women love a day at the spa. It's a time for them to unwind and relieve some stress. They especially love a spa day if it's with good company. Our friend Novis certainly qualifies as that with his love of big, soft tits and softer curves. With his huge cock, he's definitely equipped to help Jola relieve some stress. He's caressing Jola's milky white tits as the scene opens, and she's loving it. Jola takes a seat, and soon after, there's a knock on the door. Tom Holland enters the room to deliver some towels, but Jola notices he has another package poking out of his robe.
"Your dick is hard," Jola says.
"Yeah," Tom responds. "You can touch if you want."
Jola begins to stroke it, and needless to say, she's impressed.
"Wow, it's very big," she says, slowly jerking him off.
The guys play with Jola's boobs while she gives each of them a handjob and blowjob. Tom and Novis take turns sucking on her boobs, too.
Things are getting a bit dirty, so the trio decides to jump in the tub. They lather up Jola's tits and play with them some more while she sucks and strokes them both. The guys are both hungry for her pussy now, so each guy takes turns fucking her mouth, tits and cunt. Water is splashing, body fluids are mixing, and Jola's getting more out of her spa day than even she bargained for. And to top it all off, the guys drop hot cum shots on her face and tits. This is what Jola calls stress relief.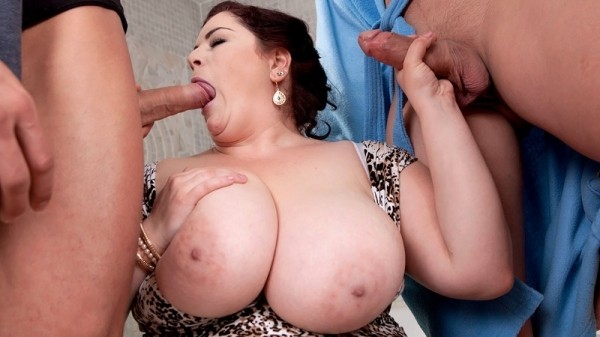 See More of Jola at PORNMEGALOAD.COM!