The Huge Hooter Hook-up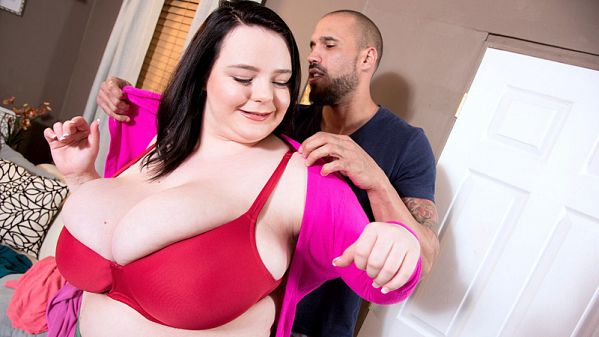 Peyton Thomas has bought some sweaters, but she may have overestimated their fit. She's a very special girl with an extra-special chest. Peyton wants to try them on in case she has to return some. Ever the gentleman, Carlos offers to help Peyton try to squeeze her massive mams into them. The fun is in the trying.
The first two don't make the grade. The front-buttoning cardigans would pop open. Besides, they can't button them anyway. The third is a pink pullover. It's a tight fit, but it gets over her mounds and looks great.
Helping Peyton out with this happy task results in wood. Peyton rode his rod before in "Shower Fuck" and is ready for an encore. The shower was slippery but fun. This time, they do the screw on a comfy couch. Peyton is enthusiastic, vocal and eager to taste and ride his pole for round two. She's a girl who takes things into her own hands. And after they hump, she jacks his jizz all over her 40N-cup love melons.
With a girl like this, even the simple act of trying on tight sweaters inspires an extreme case of the hornies!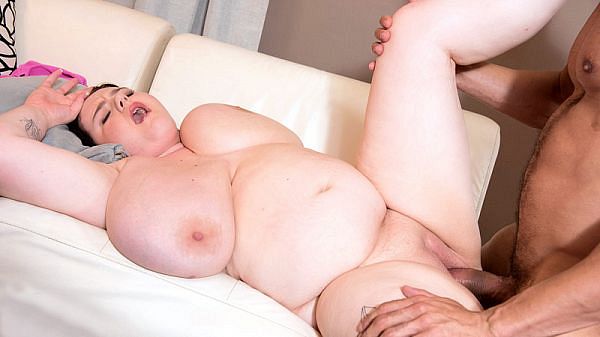 See More of Peyton Thomas at PORNMEGALOAD.COM!