We think she's a MILF, too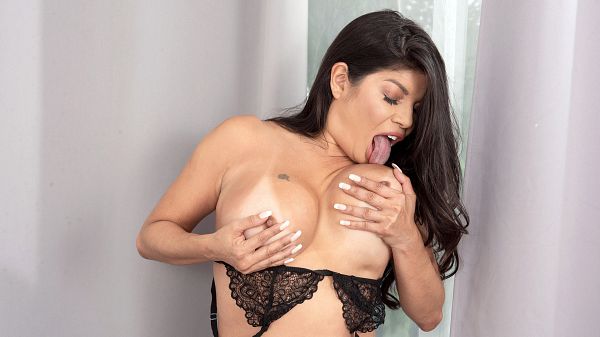 For her 40SomethingMag.com debut, 40-year-old Isabella Flames, dressed in a sexy bra and panties with stockings, talks about her sexual awakening then shows us how she likes to get off. And in doing so, she gets off, too. So will you. Born in Costa Rica and now living in South Florida, Isabella has a hot body with big tits and a very wet pussy that gets wetter the more she fingers herself. Later this week, Isabella will fuck a hung stud.
Isabella is divorced. She's short 'n' stacked: 4'10" tall, D-cup breasts. She enjoys riding her bike, roller skating and soccer.
"I love the beach and the outdoors," she said. "I love traveling or just chilling at home and watching YouTube videos. I'm very sexual. Very open-minded. I love sex. I love to enjoy guys' bodies, girls' bodies."
40Something: What's your perfect day?
Isabella: A morning workout, afternoon tanning by the pool or beach then a nice dinner.
40Something: Are you a MILF?
Isabella: I consider myself a MILF as I like younger guys, but I don't have kids. I have been with 18- and 19-year-old guys.
40Something: Would the people you know be surprised to see you here?
Isabella: No. Mostly all my family and friends know what I do and they know I love it.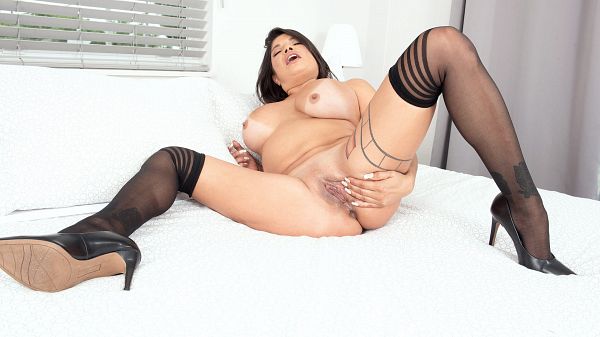 See More of Isabella Flames at PORNMEGALOAD.COM!