Laura Tithapia: Big Wet Tits
The Czech Republic is overloaded with bouncing Czech babes. We've found some of the best in the world there since the late 1990s-girls who've bounced their way into our hearts. Laura Tithapia was eager to strut her stuff on-camera so she found herself an agent and couldn't wait to get started. The word tit is in her name.
"I never had this much fun doing anything until I did this," said Laura. The chesty brunette was also eager to meet some professional stunt cocks. She had no trace of shyness playing with her big tits and masturbating in the shower.
Laura said something that many girls who've walked through our doors have said. "I don't need to draw attention by wearing sexy dresses. I get a lot of attention from men and I am happy for that."
Laura likes reading, watching movies, improving her English, shopping and cleaning. Sounds like girlfriend or wifey material to us.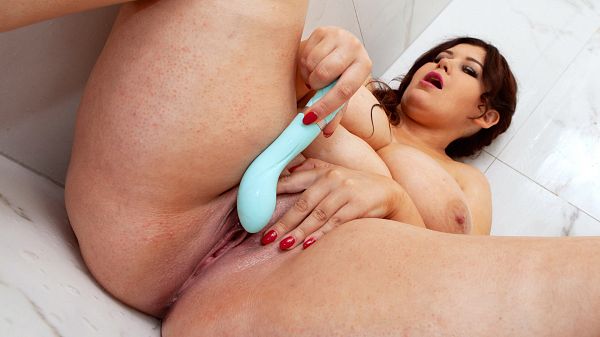 See More of Laura Tithapia at PORNMEGALOAD.COM!