Busty Rachel and her big toy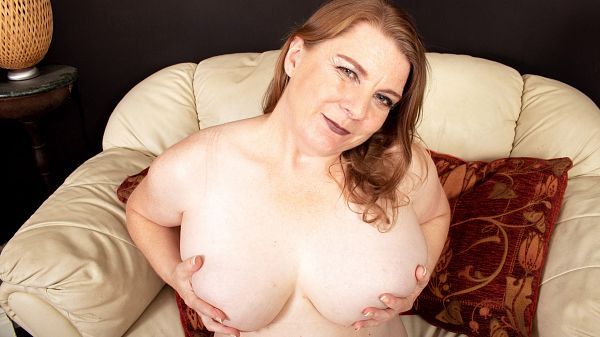 When this scene opens, 49-year-old wife and mom Rachel is wearing a rather ordinary dress, but she's not an ordinary woman. She's a voluptuous beauty who, here, gets out her nice, big tits, shows off her sexy stockings, spreads her legs and fingers her pussy for your viewing pleasure. Then she takes out one of her toys, and it's a big one. She fucks her pussy with this flesh-colored beast until she cums hard.
Rachel lives in Cardiff, Wales, and told us she "had an absolute blast making movies" for us. You'll have a blast watching her.
40Something: What are your hobbies?
Rachel: I like going for walks, going to the gym and cinema and dining out.
40Something: What would be your perfect day?
Rachel: Going out to dinner somewhere nice and intimate, a stroll together in the warm evening air and then back to his place or a hotel for a night of passionate sex. I love wake-up sex in the middle of the night or first-thing-in-the-morning sex when the sun is coming into the room.
40Something: How do you normally dress?
Rachel: I dress pretty conservatively when I'm going out in public. I am a jeans, t-shirt and boots or trainers gal. I dress for comfort. If I'm going out on a date, I go for elegant and classy rather than tarty or slutty.
40Something: Would the people you know be surprised to see you here?
Rachel: They would be very shocked! My outwards character is pretty quiet and doesn't give away the fact that I love to have sex and love to meet guys other than my husband and enjoy getting off on-camera.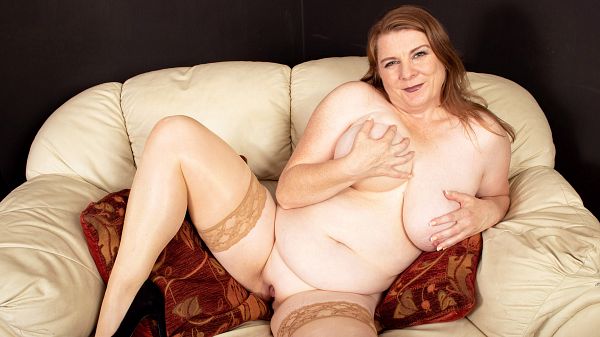 See More of Rachel at PORNMEGALOAD.COM!