Mia Lopez: Her Morning Ritual
Mia Lopez wakes up after a night of refreshing sleep, ready to start her day. But first, she needs to get something off her chest…her red teddy. She's had a few horny dreams during the night and her skin is hot.
Mia takes some deep breaths to energize her fleshy, thick body and shake off the sleepiness. Her big tits tremble as she breathes. She gives her pussy a hand and spanks away to enjoy a fast orgasm. Before she goes to the bathroom for her morning shower, Mia does her breast and ass exercises.
Mia prepares her thick body for that spray of cool water in her glass-lined shower. She soaps herself down and bounces her big titties under the shower head. Mia keeps a fuck toy in her shower. A toy with a suction cup she can stick onto the glass. Mia has it ready for those times when she gets the urge to jill off. This morning is one of those times.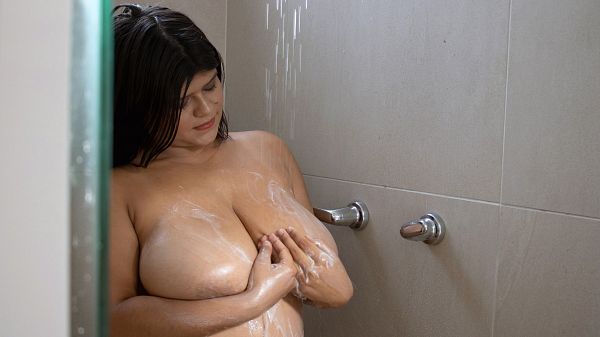 See More of Mía López at PORNMEGALOAD.COM!