Spicy Ginger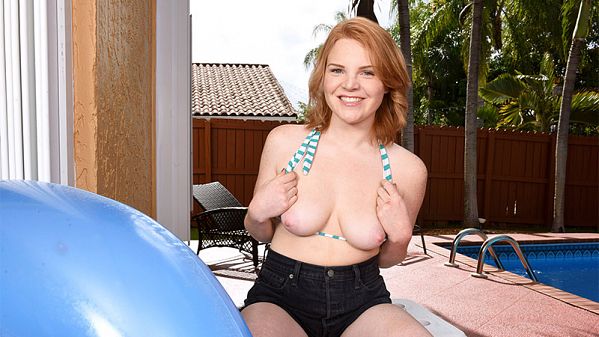 Ginger, 21, is from Indiana. She's 5'5″ tall and weighs 121 pounds. Her 38C-cup tits are all natural, and so is her hair color. Of course, that's obvious once you see her pussy.
"I love to write music and stand-up comedy skits," Ginger told us. "I can sing and dance, too. I just love putting on a show."
That's obvious, too. Ginger begins her striptease by titty-dropping her heavy sweater puppies for the first time on-camera. "Oh my god, this is so exciting," she whispered as our cameraman clicked away. You can tell she loves performing for an audience, especially a horny one.
"One time, I had sex on the beach at night while a couple was getting married on the other side of the bushes as us. A few of the groomsmen saw me getting fucked, but I was quiet so I don't think that anybody else in the party saw. Still, having those guys watch me turned me on so much. I also fucked a stranger at a concert once. We were in the crowd and started making out. Then I pulled his dick out and started sucking it. Before I knew what was happening, he had me turned around and he was balls-deep inside me. He ended up pulling out and jizzing on my ass. I had a sticky butt for the rest of the show!"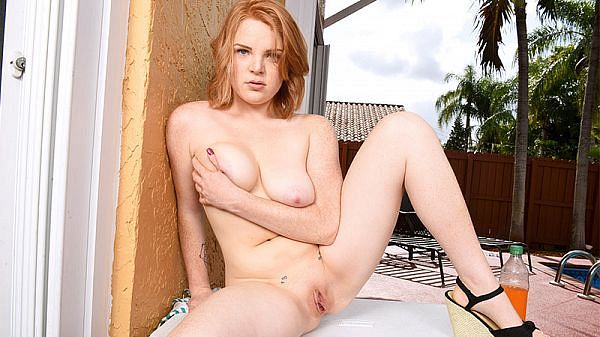 See More of Ginger at PORNMEGALOAD.COM!