Winter is HOT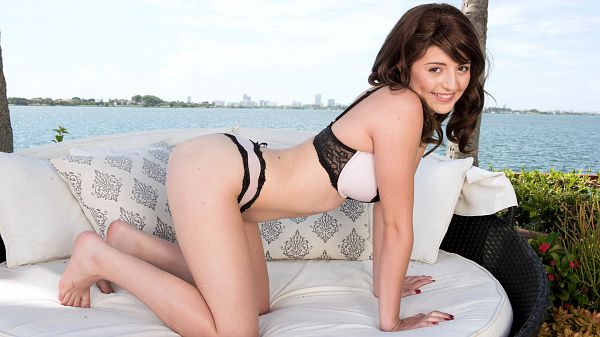 Occupation: Student; Lives: Indianapolis, Indiana; Age: 19; Born: April 17; Ht: 5'5″; Wt: 115 pounds; Bras: 32D; Panties: I like lace; Anal: Nope; BJs: Spit; Masturbate: Rarely.
Every girl we put in our magazines and on our website loves dick, but every once in a while a girl comes along who is absolutely obsessed with cock. That's how Winter is. "I don't even like masturbating that much," she told us. "I like to watch porn to get me turned on, but then I need a fat cock to make me cum."
"I'm a big sports fan. My favorite hockey teams are the Red Wings and the Blackhawks. My favorite football team is the Colts. If you want to get lucky on a date, take me to a game!"
"I lost my virginity in a super embarrassing way. I snuck a boy from school into my house when my parents were sleeping. I didn't tell him that I was a virgin. I didn't know what I was doing. I let him eat me out, and I sucked his dick for almost an hour. His cock was enormous. It was seriously the size of my wrist. I couldn't help but scream when he shoved it inside me. I was biting a pillow, but it felt so good. I was practically yelling. My whole family heard me get my cherry popped."
Winter is down in Florida for an extended vacation while taking some time off between semesters in college. "I love going to the beach. I like to wear my bikini top, cowboy boots and hat along with a sexy pair of jean shorts. I'm kind of a country girl at heart, and it's such a fun and easy look. Plus, boys love it. The other day I picked up a couple of military guys who were down in Florida for leave. They were both hitting on me and not-so-discreetly arguing about who would get to fuck me. I took them back to a hotel and sucked one off while the other fucked me doggie-style."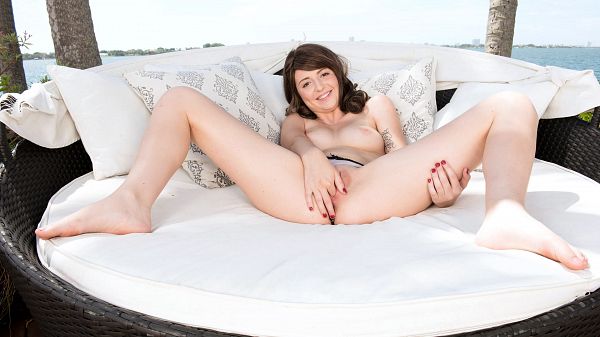 See More of Winter at PORNMEGALOAD.COM!