Your Little Grinder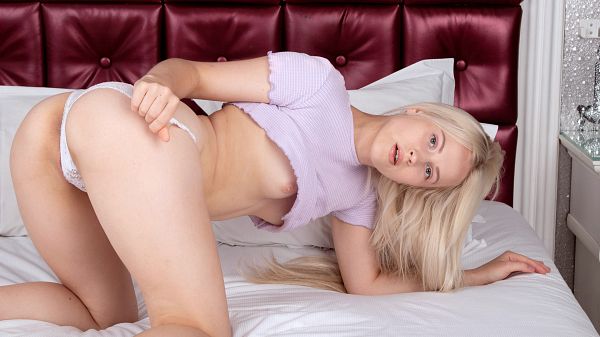 Nikki is all alone, but she can't stop writhing and grinding her hips to express how horny she is. Just imagine how she'd work those hips if she had a real cock to play with. With her long, blond hair, tiny waist and perky tits, it'd take a man with steel balls to not blow within seconds of some intimate time with Nikki.
She starts off her masturbation session with two fingers sliding deep inside her pink pussy. During her diddling, her pussy gets so wet you can see her juice dripping down her inner thigh. She even teases her butthole a little bit.
After soaking her fingers, Nikki reaches for her vibrator and fucks herself with it. She breathes a sigh of relief after cumming. Her fingers-and-dildo fuck session may not have been sex with a real cock, but it'll do for today.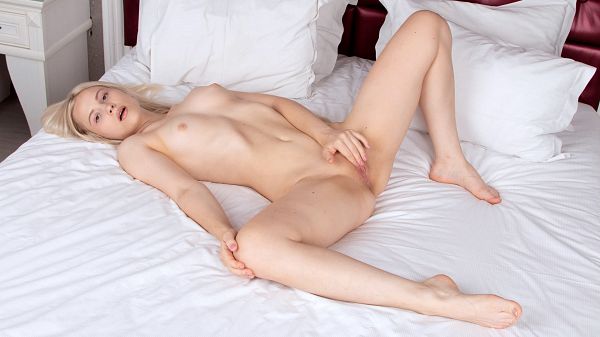 See More of Nikki Hill at PORNMEGALOAD.COM!