Laura Tithapia: The XLGirl & The Bra Man
Laura Tithapia: The XLGirl & The Bra Man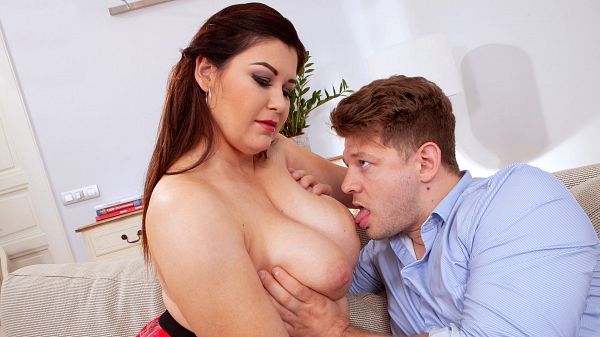 What happens when a very big-boobed girl comes home with packages from her favorite lingerie and bra shop and shows her purchases to a man who doesn't care much about anything but big tits and the girls who have them? Well… we cover that in full detail in this video with thick and sexy Laura Tithapia.
Sometimes Laura buys her bras by picking them right off the rack. Sometimes she buys them on the web. Laura barely gets to model her latest hooter holster for Michael Fly because he's all over her nipples a few seconds after he helps her hook the bra on. A career in ladies' lingerie is not in his future.
Laura pulls his dick out of his pants to suck it hard and deep-throat him. She wedges his shaft between her big, soft tits and rubs it, feeling it stiffen. After getting more cock between her breasts in different positions, Laura helps Michael pull off her panties. He spreads her legs open and drives his dick into her pussy, pumping Laura in missionary position.
Pleasure lover Laura's fuck sounds get louder when Michael rams her from behind and then fucks her some more with Laura on top. Her breasts swing as she bounces on his pole, her pussy filled and stretched by their forceful fucking, her face making that big-O expression.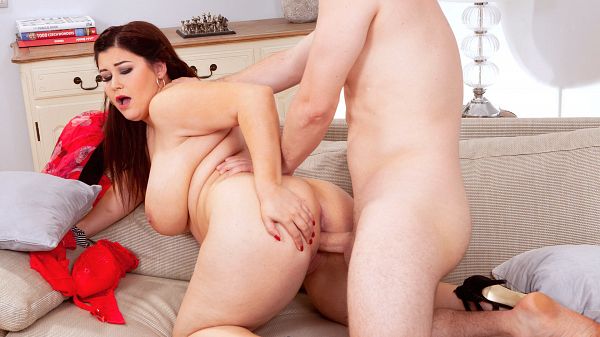 See More of Laura Tithapia at PORNMEGALOAD.COM!