Stress Buster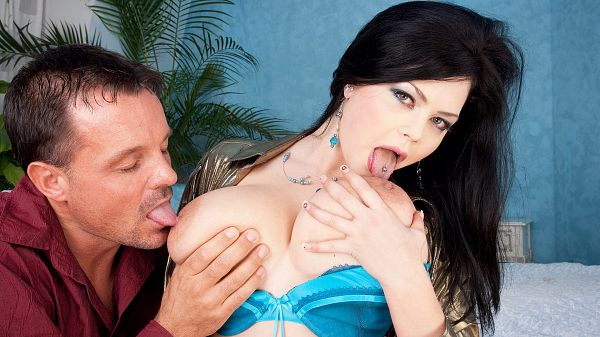 Shione Cooper claps and juggles her twin delights. Her large areolas are a deep, tawny color; a sharp contrast to her paler flesh tones. Shione shifts her necklace aside so she can apply a coating of baby oil to her 34DDD pom-poms. Once the oil has been carefully rubbed into her sweet skin, Shione's twin peaks shine under the lights like art objects.
Shione dangles her fleshy treasures and shakes them, her arms at her sides. She's nice and slick when her tit-loving date shows up and dives for her. She gives him a wet, hot blowjob.
He fucks Shione's mouth, bulging her cheeks. Giving as good as she gets, she glistens in oil and perspiration as they fuck their brains out. Shione is a horny girl who loves to fuck and be fucked to exhaustion.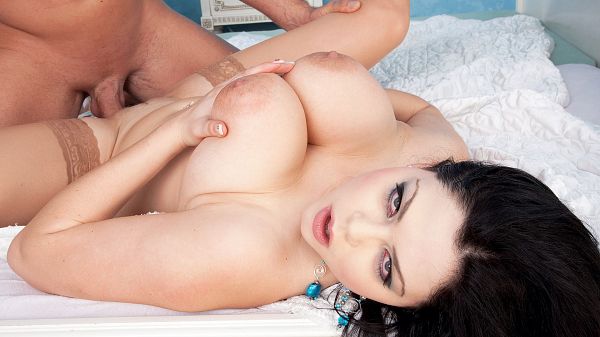 See More of Shione Cooper at PORNMEGALOAD.COM!