Using Her Friend's Toy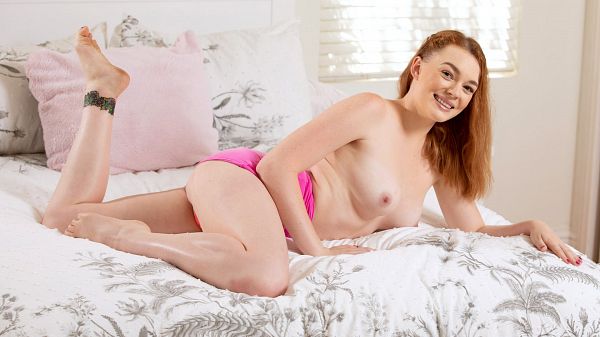 Sexy redhead Samantha shows up to her friend's house early and waits in her room. She gets comfy in her bed, and that's when she has the idea to get a little naughty.
"I wonder if she has a toy," Samantha says. She reaches into her friend's drawer and pulls out a purple vibrator. Do girls normally share each other's sex toys? Not really. But Samantha isn't a regular girl. She's a super horny slut who has to act on her urges when she feels them. In fact, the thought that her pussy is touching the same toy that's been on her friend's pussy turns her on.
Samantha licks the toy and we hear wet squelching noises as she vibes her clit. After a cum or two, she's nice and wet, and she uses the toy to spread her juices all over her twat. Samantha gets on all fours and vibes herself from behind, giving us a nice view of her ass. After cumming over and over again, she licks her juices off the vibrator, but that's about as much cleaning as she gives it before putting it back in the drawer. What a dirty, little slut!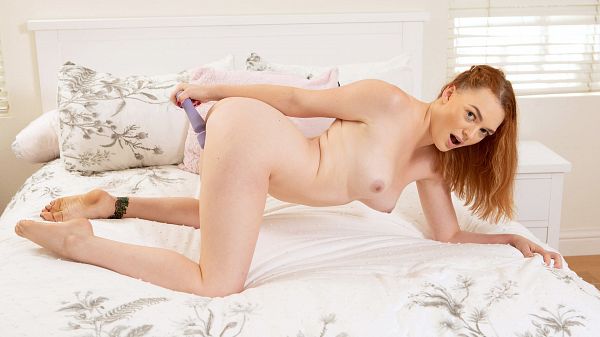 See More of Samantha Reigns at PORNMEGALOAD.COM!