Nice ass, Montse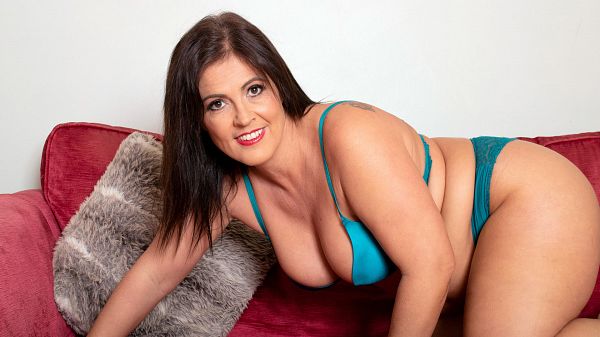 "One time I fucked on a jet ski in the middle of the sea while my husband waited for me," said Montse, a 43-year-old divorcee and mother of two from Madrid, Spain. "He arranged it."
Montse and her husband are no longer together, which is definitely his loss. This voluptuous first-timer has a bangable body and very nice tits, but the highlights are her big, beautiful booty and lush thighs. Here, she shows off her body and gets herself off for your viewing and jacking pleasure. And later this week, she's going to fuck a stud. The lucky dude is going to shoot his load on her ass, of course.
Montse used to be a Zumba coach. She enjoys boxing, swimming, traveling, watching movies and going for long walks. Her favorite soccer (or football) team is Atletico de Madrid.
The kind of guys she likes: "A nice man who can make me smile."
"I am a liberal woman," Montse said. "I became a swinger with my ex-husband. I think it is normal to have sex witih other people apart from your partner. It's better to do it together instead of cheating on each other."
She also said, "I like when other people are watching me. It makes me horny." So watch away!
See More of Montse at PORNMEGALOAD.COM!