Mer Loves A Rainy Night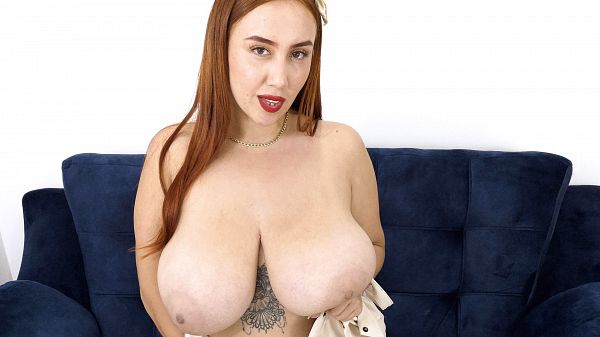 "What delightful weather," Mer says. Enjoying the night, Mer stands on her terrace, sips her wine and watches the rain. "I love rainy nights." It's always exciting to see Mer again.
The gorgeous redhead wears a short, low-cut dress with front snaps that allow fast, easy opening. Young Mer sure knows how to choose outfits that are just right for her sexy, curvy figure.
Mer goes inside her apartment, walks over to her couch and quickly takes off her dress. It's a snap. She bounces and jiggles her Mer-velous boobs and turns around to twerk her ass-tounding ass. Hers are tits and ass she should be very proud of. She can easily self-suck her big breasts and shows us how her nipples should be sucked.
Fully naked, Mer fondles her sweet body and fingers her shaved pussy. She needs something more, something bigger and thicker, so she reaches behind her couch for her giant dildo. This will fill her shaved pussy well and satisfy one of her cravings. Mer sticks it in deep, fast and hard. After she has satisfied herself, Mer deserves to finish her wine.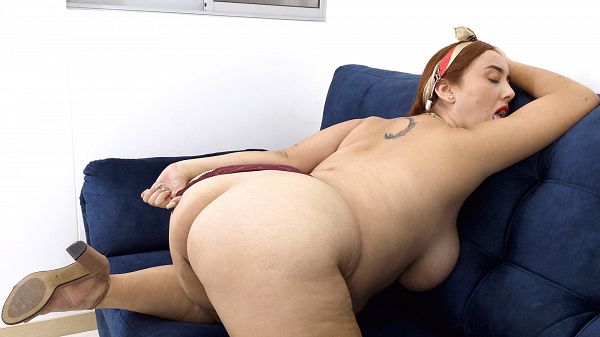 See More of Mer at PORNMEGALOAD.COM!