Fun on the Job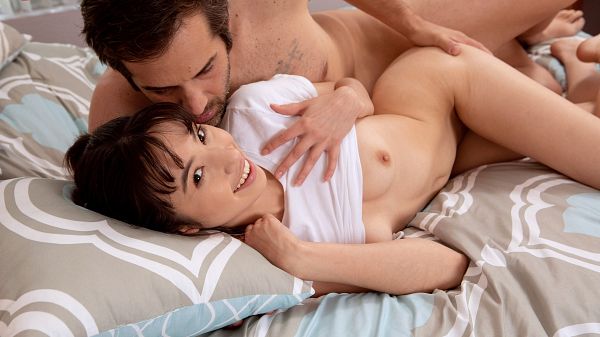 While Asia is babysitting the neighbor's kid, she decides to have fun on the job. After putting little Timmy down for a nap, she rummages through his mom's underwear drawer and tries on her sexy panties. Little does she know that the husband is watching her through the door. She asks him if she looks better than his wife in her panties, and while he's reluctant to agree, his hard-on tells Asia everything she needs to know.
"When's the last time you even had a blow job?" she asks him. He can't remember, and Asia makes sure to give him a BJ to remember. She uses his cockhead to massage her tonsils, swallowing him deep with lots of spit and gurgling noises. Her saliva even leaves a stain down her shirt.
Asia lays back on the bed and spreads her legs so hubby can drill her deep. She gets on top and bounces her little ass on his pelvis as she rides. Her pussy juices spread all around her taint and ass as he fucks her from behind.
With pussy this good, there's only one place to cum: deep inside for a hot, wet creampie.
If the wife only knew what happened with her panties and her bed sheets.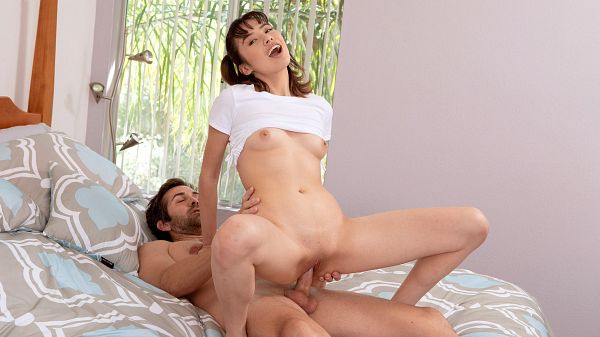 See More of Asia Rivera at PORNMEGALOAD.COM!