Blondie Bombshell & Her Big Bombs
Blondie Bombshell & Her Big Bombs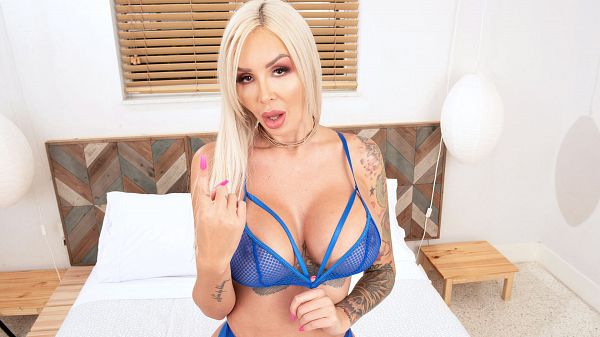 Blondie Bombshell reaches into Milan's pants looking for something. "I like big cock," says Blondie, with a gleam in her eyes. She takes his cock out to rub it, jerk it, lick it and suck it. Blondie makes a lot of purring pleasure sounds when she gives a blow job. Milan takes turns fucking Blondie's tits and her pretty mouth.
Blondie lowers her pussy on Milan's dick, first in a reverse cowgirl and then in a bouncing cowgirl. She sucks his cock a little more and then turns around so he can fuck her from behind. Blondie turns around once again so Milan can bang her in missionary.
Blondie is a fuck-doll of the slim and stacked kind. She's a porn star and a domina from Germany. She likes getting fucked doggie-style best and says she is satisfied when the guy cums. Giving blow jobs is her favorite kind of foreplay, and she usually spits. When Milan jerks off on her tits, Blondie tastes some of his nut off her fingers with a satisfied purr.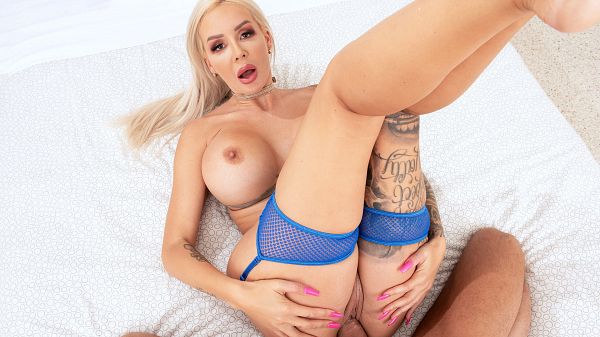 See More of Blondie Bombshell at PORNMEGALOAD.COM!