Ashlyn Peaks: Hot As Fuck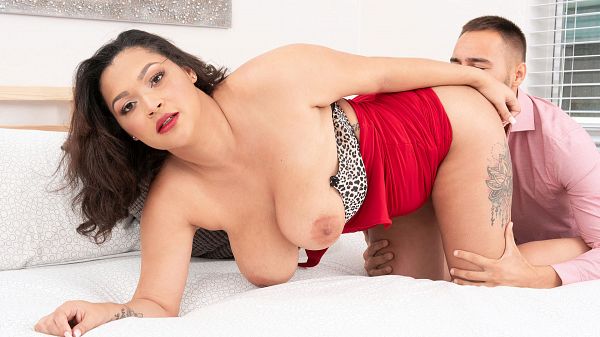 Voluptuous bra-buster Ashlyn Peaks chats with Milan and talks a little about herself. Ashlyn is a pretty natural originally from Georgia. Her favorite position is doggie-style, which she and Milan will get to shortly.
Milan has Ashlyn stand up so he can ogle her curvy body and get hands-on. Helping her lower her dress and bra, Milan feels up and squeezes her big tits and puts a lip-lock on her nubile nipples. It's heaven to bury your face between big boobs and that's what Milan does with Ashlyn's flesh jugs. He may have become a certified breast-man with all his exposure to busty girls at SCORELAND and XLGirls.
Divested of her dress, Ashlyn gets into bed, ass-up, breasts dangling. Milan pulls aside her panties so he can examine, spread and tongue her pussy. He fingers her pink hole and helps her take off her panties.
Ashlyn opens Milan's pants and his stiff dick pops out, making her smile. She's eager to blow the man down deep and then lie on her back for a tit-fuck. For their first position, they choose a cowgirl with Ashlyn facing him and then the reverse. She rides him hard and gets back as good as she gives. Ashlyn takes the Milan cock deep from the side and from behind, getting her ass spanked while he pounds into her. Satisfaction is guaranteed.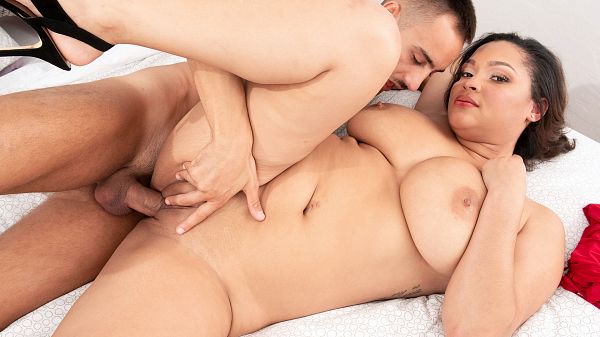 See More of Ashlyn Peaks at PORNMEGALOAD.COM!