Happy Ending Hand Party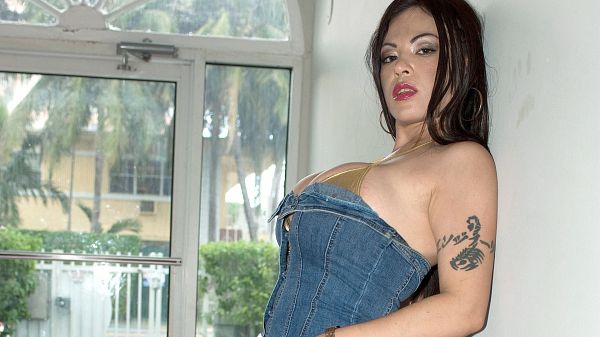 "You found me on SexyJobs.com," Kiko Lee said. "I posted my own ad there just to see what would happen and then I got an email from you. But I'd seen SCORE in adult bookstores because I buy costumes there all the time. I always see the girls with big boobs in the magazine and I thought 'How can I get in there?' I wanted to be in the magazine but I didn't have a clue how to get in."
An exotic cocktail of Asian (Okinawa) and Latin, Kiko has exceptionally large areolae, as wide as pancakes. They are close to Cindy Cupps' width. "When a guy meets me and spends any time with me, he almost always stares at my chest," says Kiko. "The edges of my areolae overflow the tops of my bras. Guys want me to massage their bodies with my boobs."
Kiko is anxious to get the cock in her palms and start jerking it. Private hand parties are one of her specialties. Kiko has very good hand job technique, holding the base with one hand while she strokes with the other hand.
Kiko applies finger massaging pressure to his nuts, squeezing them so the cum will blast out.
"You came all over those titties," says Kiko. "Titties're all milky. Like seeing these titties all milky?" she asks as she rubs the sperm on her tits. She holds them up to show that they are dripping with cum. Kiko Lee knows she's a great Happy Ending Girl and proves it.
See More of Kiko Lee at PORNMEGALOAD.COM!