Lola Paradise: Getting Off With Voluptuous Magazine
Lola Paradise: Getting Off With Voluptuous Magazine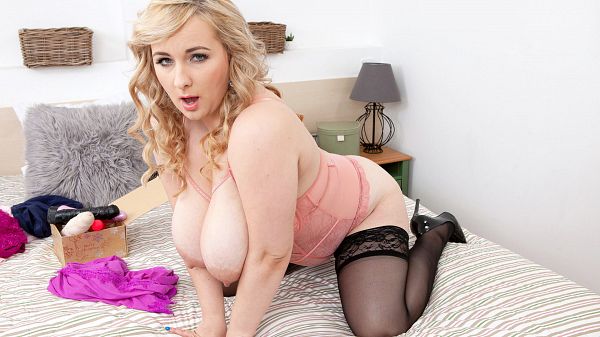 Lola Paradise comes home after a long day and the big-titted lady is eager to cum. She's been thinking about this moment all day. Her favorite reading material is already on her bed and hey, it's a copy of Voluptuous magazine, Volume 27 No. 3, which features one of her pictorials.
There's also a box of dildos and vibrators on the bed. Lola can't wait to slip out of her tight and sexy day clothes and put on her lingerie. She leaves her black stockings and pumps on, loving how her legs look in them.
After showing us her massive breasts and pussy, a look of delight on her face, Lola gets in bed for some fun. Opening the magazine, Lola goes straight to her layout and rubs her tits and pussy as she looks at the photos. She takes the dildo to suck on and the vibrator to fuck her sweet pussy-hole. What horny thoughts are going through her mind? The vibrator makes her body quiver and she screams, the dildo-cock muffling her cries. Lola will sleep well tonight.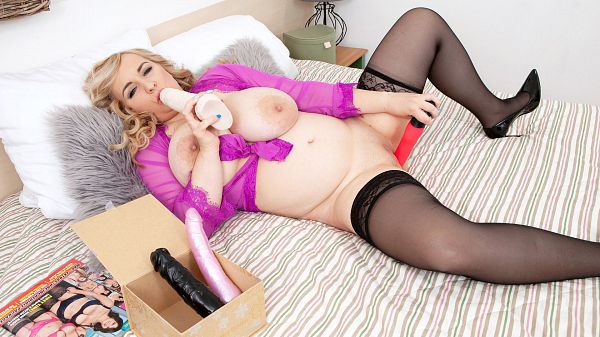 See More of Lola Paradise at PORNMEGALOAD.COM!