Andi Ray: Bringing Up The Rear
Andi Ray: Bringing Up The Rear
It's a miracle sparks didn't shoot out of the camera and the lens didn't melt photographing busty Andi Ray and her hung stud Milan Ponjevic having a sticky time in this hot fuckin' show that includes a deep dick-down of Andi's pussy and ass.
When it comes to carnal coupling that scorches the bed sheets, Andi's your girl with her high-energy banging, gale-force dick and balls sucking, filthy talking, eye-rolling and screaming as Milan mercilessly pounds her cunt and asshole. And Andi gives it right back to Milan with her wild-woman grinding and bouncing. After Milan empties his balls on her face, Andi rubs her face with his cock.
What they say about Andi Ray.
"Love the way she looks like the girl-next-door but she's very nasty. Extra points because she keeps her eyes open during the cum shot."
"Andi Ray with a cock in her ass–it doesn't get much better than that. This girl is so hot."
"Great job, Andi! I think the best thing about a good ass fuck is spreading the pussy for really dirty old men like me."
"This chic is a champ. Shows that a woman needs her ass cherished!"
For those who can't get enough of Andi Ray, visit the clip store section of the eBoobStore.com where Andi has over 40 videos.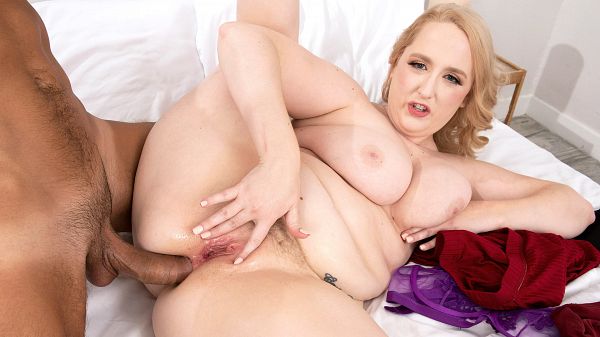 See More of Andi Ray at PORNMEGALOAD.COM!