Cheryl Blossom: Selfie Time
The incredible Cheryl Blossom has a big talent for modeling and for taking selfies. This video captures Cheryl in the act with her smart phone in-hand. She likes to keep it fun. This isn't a job to her.
Like many eastern European models, Cheryl has no tattoos. Noted Voluptuous editor Dave, "Cheryl has a sweet voice and a playful innocence about her."
Girls with very big boobs get picked on when they're growing up and that can continue when they mature. Many SCORE and Voluptuous Girls have told us their stories over the past thirty years. Cheryl Blossom also grew up getting picked on by her classmates. "I want to live without paying attention to what people around me think about me. All of us want it, probably," Cheryl once said.
Today, the social media websites carry on this tradition of big-boob prejudice and pick on them too, often deleting their pages outright after a model acquires hundreds of thousands of followers. In 2021, Cheryl wrote "I finally made my TikTok and it was immediately banned. This is how breasty girls live their lives." Cheryl's TikTok page is active again. Apparently, the powers that be know what's good for them.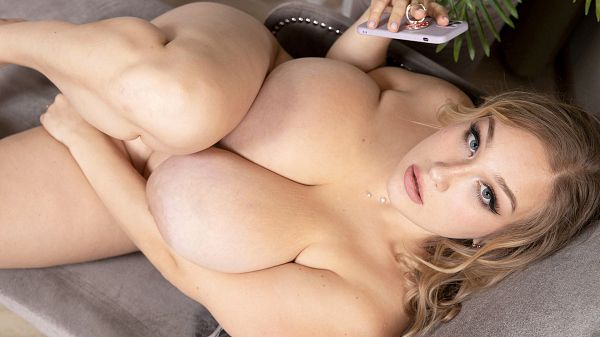 See More of Cheryl Blossom at PORNMEGALOAD.COM!