The Wet Set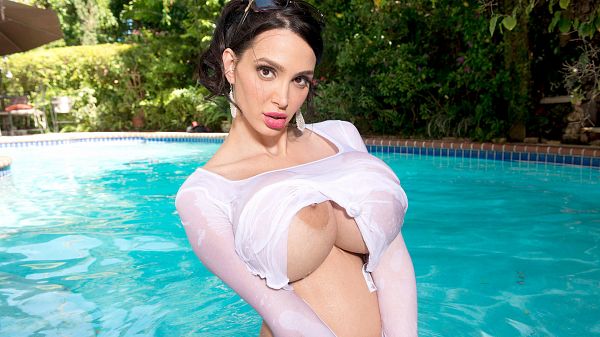 Wearing a sheer white shirt in a swimming pool, Amy Anderssen is a total fantasy girl. She dips into the pool to play, and play Amy does, with her hot pussy and 34GGG-cup hooters. Amy has a lot of energy and she's outgoing and confident.
Does Amy idolize any celebrities?
"I love Kim Kardashian. She's one of the reasons I went from blonde to brunette. She's the poster girl for that kind of look. She's one of my role models. When I look for role models, I look for how they conduct themselves in public. She's always well-dressed, well-behaved. I love her hair and makeup. I love how she handles the press. She never trash-talks people. Her demeanor, her professionalism are fantastic. I think she's one of the best celebrities out there. People diss her all the time, but that's because she's so good."
What would an Amy reality TV show be like?
"I've thought of that. You would just see me globetrotting all over the country, just being Amy. I run all my own stuff, from my website to my shoots. I don't have an agent. I've done everything on my own. I came to America on my own. You would just see me handling my business, handling my life, the bullshit, the good, the bad, the ugly, the beautiful, the celebrations. And there's a lot happening every day in my life. I like to keep busy. I can't just sit there and do nothing. I've never been that person."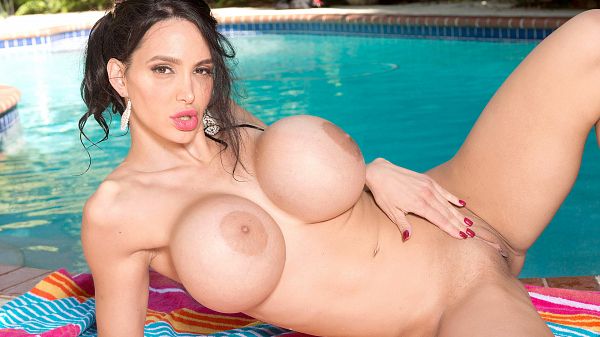 See More of Amy Anderssen at PORNMEGALOAD.COM!