Cream for Nina Dolci
"I know you want to learn how to treat a 47-year-old cougar," she says.
Perhaps Ms. Dolci doesn't know that treating (meaning fucking) cougars is what Nicky does all the time. But Mr. Rebel is always up for more, and Nina gives him all she's got, gagging on his cock and proving that 47-year-old pussy can still be very tight even if it has been fucked a lot. A lot.
Nina was born in Fort Lauderdale, Florida and still lives in South Florida. She first modeled for The SCORE Group in 2003, when she did a shoot for Leg Sex magazine. Then she came back in 2017 as a MILF. And now she's back again because she can't get enough porn cock. We think she looks better than ever. Her body is mint.
Nina's top three sexual experiences:
1. "My boy-toy BBC was by far the best fuck."
2. "Mile High Club in first class."
3."The talented pussy muncher who made me orgasm 12 times."
Nicky tries to beat that record here. Does he succeed?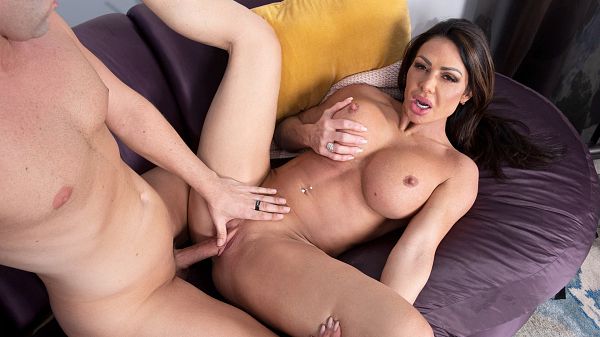 See More of Nina Dolci at PORNMEGALOAD.COM!