A Big Surprise For XLGirl Tessa Orlov
A Big Surprise For XLGirl Tessa Orlov
Tessa Orlov is alone and painting her nails when Steve enters the room with an armful of gift-wrapped boxes for Tessa. Tessa is delighted. Does Steve, whose eyes are glued to Tessa's big tits, get a reward? He sure does.
XLGirls: What have men done for you to try to impress you?
Tessa Orlov: Usually men rarely try to do anything to impress me. Some told me that they thought "Such a beauty will never be with me. She probably already has a boyfriend." But a few tried to take care of me, gave me flowers and gifts, arranged gorgeous dates and surprises.
XLGirls: Have you shown your photos and videos to any male friends?
Tessa Orlov: Yes. Men are very surprised and excited. They immediately try to get me into bed.
XLGirls: How different are regular guys at sex compared to the porn guys in your scenes?
Tessa Orlov: Porn guys are very well groomed. They always smell nice. They look perfect. They are also very polite.
XLGirls: How important is cock size to you?
Tessa Orlov: It should be no less than 15 cm (6 inches) and no more than 18 cm (7 inches).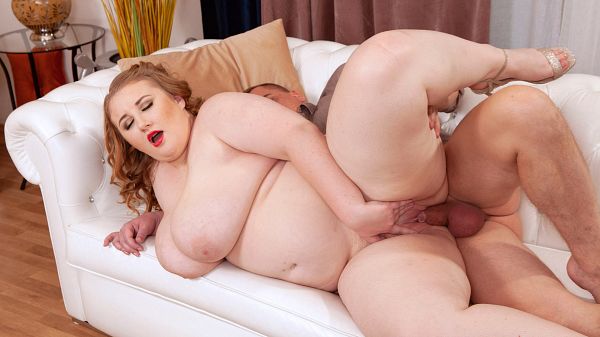 See More of Tessa Orlov at PORNMEGALOAD.COM!