Molly Evans: Voluptuous Teen-Next-Door
Molly Evans: Voluptuous Teen-Next-Door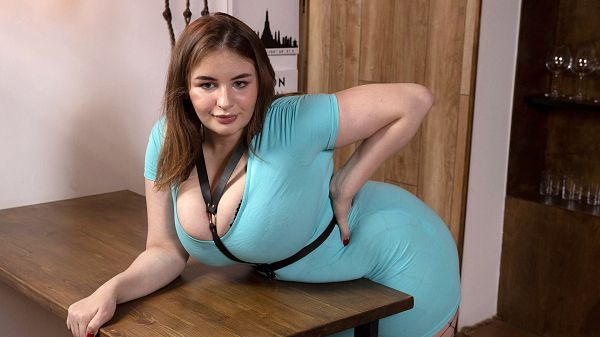 Molly Evans gives new meaning to the word photogenic.
What SCORELAND members write about Molly, a girl truly blessed with a super-natural body and boobs and a lovely face:
"A true supermodel, and I love to see new young talent!"
"Oh, my, what an absolutely gorgeous young woman!"
"If Molly doesn't win Newcomer of the Year for 2021, I'd be shocked. She is on her way to being 2022 Model of the Year in my opinion. This girl is next level."
"I voted for Molly. This is a young goddess in the making."
SCORELAND: What do you want to try in life that you haven't done yet?
Molly Evans: Having sex while skydiving and taking an around-the-world trip.
SCORELAND: What type of foreplay do you like?
Molly Evans: Petting.
SCORELAND: Do you masturbate?
Molly Evans: I masturbate at least once a day. I use my fingers, toys, vibrator, anal plug and watch porn.
See More of Molly Evans at PORNMEGALOAD.COM!