A fine-assed MILF comes back for more
A fine-assed MILF comes back for more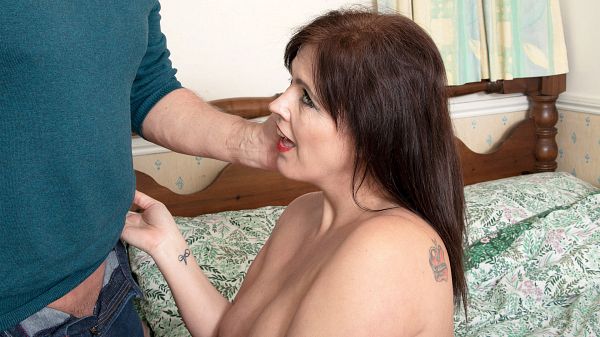 Wearing a lacy bra and thong panties that show off her big, fine ass, 43-year-old divorcee and mother of two Montse is in bed. She looks so horny. That's because she is horny. Her ass looks so fine. That's because it is fine.
She plays with her pussy. She's all alone. She has nobody to play with. But she doesn't know she's being watched, and when he makes himself known, she invites him to join her. Not surprisingly, he pays a lot of attention to her ass. What man wouldn't? Then she pays a lot of attention to his cock. We have no comment about that other than that Montse's BJ style is wet and loving. He fucks her pussy, banging her from behind, too, of course, and cums into her open mouth.
40Something: How does a man attract your attention?
Montse: If he's nice and makes me smile.
40Something: How did you come to our attention?
Montse: I met you through a good friend who saw my pics and I suppose you liked me.
40Something: What's your fantasy?
Montse: To do a threesome with twin brothers. My other fantasies I've already realized!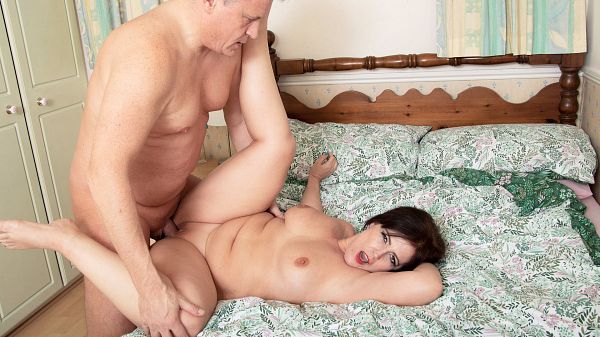 See More of Montse at PORNMEGALOAD.COM!