Afternoon Delight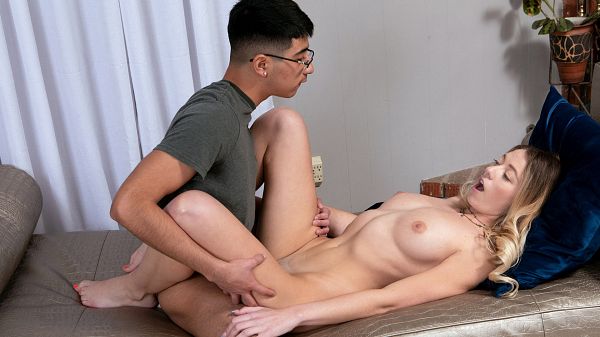 Job: Student; Age: 20; Birthday: May 3; Height: 5'7″; Weight: 132 pounds; Bra Size: 34B; Panties: Thongs or boxers; Anal: Totally; BJs: Spit, usually; Masturbate: Frequently; Lives: Fairhope, Alabama.
River is a wild child at heart. "My craziest sexual encounter was under the Hollywood Sign in California," she told us. "I was with a guy I had just met on vacation. He offered to show me around. It was mid-week and the sun had just gone down. We started kissing and I started to suck him off. I figured I'd just give him a blowjob, but he undressed me."
We paired River up with a porn stud to get her pussy plugged and her face splattered with hot cum, and she couldn't have been happier about it. First, because it was good sex. Second, because it was an early lay for her. "I love a good afternoon fuck session. It's so much hotter than sex at night. I guess it's because it has more of a spontaneous feeling."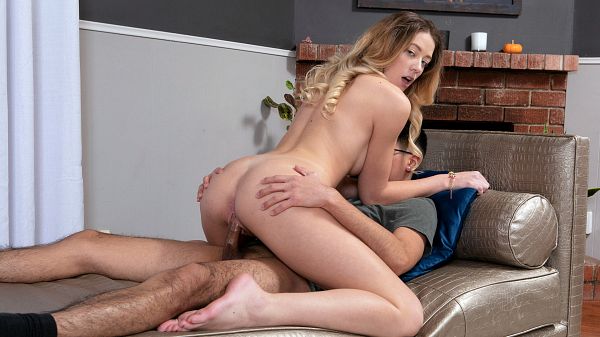 See More of River Lynn at PORNMEGALOAD.COM!