Lola Paradise: On-call Private Dancer
Lola Paradise: On-call Private Dancer
You've phoned, and now Lola Paradise is here for your entertainment pleasure. She enters the apartment wearing a long coat and for good reason. Lola is wearing a stripper's outfit underneath. She's a hot woman, and now you're in for it.
While you sit and watch, Lola dances, grinds her hips, teases, plays with her big tits, swivels her ass and takes off her top and bottom. She's our kind of private dancer, thick, juicy, pretty and sexy.
When her dance ends, Lola pulls down your pants and gets a grip on your boner. She sucks on it like a candy cane and squeezes it between her big, plush tits. So eager to please, so cute and squeezable.
Totally naked, Lola walks to the bedroom and you follow. Lola resumes sucking and tit-fucking your meat. She wants the big boy in her pussy and turns around so you can fuck her from behind and stare at her ass cheeks, her huge tits hanging and swaying as you pump her. Her pussy grips your dick so good, you're ready to set up a repeat performance.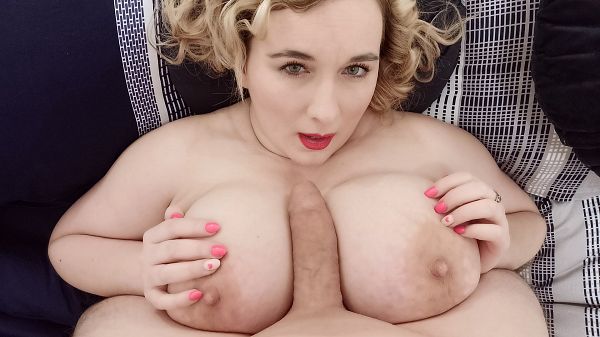 See More of Lola Paradise at PORNMEGALOAD.COM!