Renee's first on-camera fuck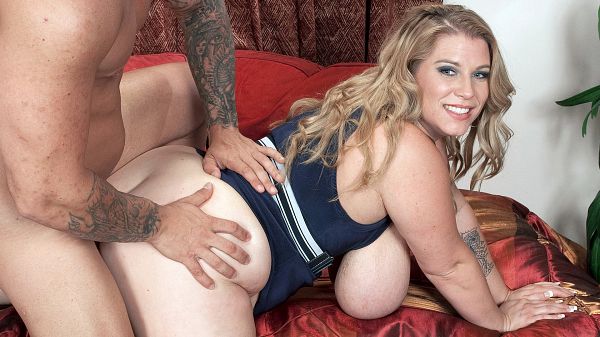 Renee Ross did not do hardcore the first time she shot with The SCORE Group in 2009. You'd better believe we asked her to, but she wasn't ready. Not yet. Renee didn't do hardcore the second time she shot with us, either, although her co-stars in the DVD Sex And The Titties (Scarlett Rouge, Selena Castro, Camelia Davis, Haydee Rodriguez and Hillary Hooterz) all did. For that movie, Renee fucked her tits and pussy with a giant toy named Mr. Big and had a blazing-hot six-way lezzie scene with the other girls. They all ate and fucked each other's pussies, and right then, we knew just how into sex Renee was. Very into sex. She couldn't keep her eyes off the other girls when they were sucking and fucking.
Renee took the boy-girl hardcore plunge on her third visit to our studio, and she was ready. How ready? Well, first off, you should know that our plan was to present Renee's first boy-girl hardcore shoots in a SCORELAND special called "Wham! Bam! Thank you, ma'am!" On Day 1, Renee would tit-fuck a guy. On Day 2, she would suck his cock. And on Day 3, she'd go all the way.
"Are you kidding me?" Renee said when we told her our plan for Day 1. "I don't get to fuck?"
Sorry, Renee.
"Or give him a blow job?"
Sorry, Renee.
But here's what happened, and this is the first time we've ever revealed this: Renee took our plans and had her way with them. That first tits 'n' tugs scene? Turned out Renee couldn't keep her mouth or her pussy off the guy's cock. Yeah, they ended up sucking and fucking. That oral sex scene? Well, as Renee told us, "If you're gonna eat my pussy and get me all hot and bothered, you're gonna have to fuck me." And the guy did. So, by Day 3, the scene you're seeing here, Renee had already sucked and fucked two of our studs. Why?
"Because I couldn't help it," Renee said. "Because they were there." By "they," she meant the guys' cocks.
Renee is proof that a woman can be sweet and polite and girl-next-doorish and still turn into a wild slut in the bedroom. Or our studio. Wham, bam, thank you, ma'am!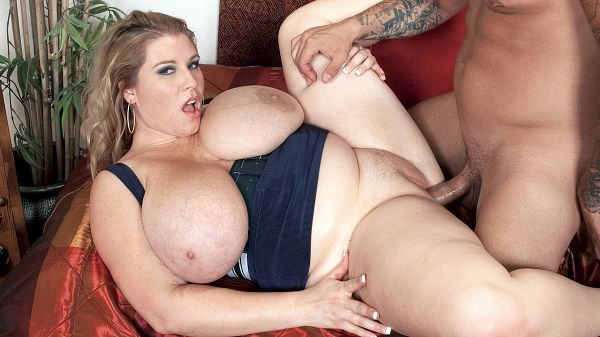 See More of Renee Ross at RENEEROSSVIDEOS.COM!