Janet fucks her hairy pussy
Today, 54-year-old wife and mom Janet Mason is going to fuck her hairy, pink pussy deep with a big dildo. Later this week, she's going to get her hairy, pink pussy fucked deep by a big cock. So consider this a warmup for the action to come.
50Plus MILFs: Please describe your perfect day or evening.
Janet: A morning latte, an intense workout, lounging in the sun by the pool working on my tan, dinner date with a hot stud then sharing the dirty details with hubby.
50Plus MILFs: So you're a swinger.
Janet: I am. Hubby and I started in the lifestyle when I was in my late 20s. My first bukkake party was a standout!
50Plus MILFs: What are your sexual fantasies?
Janet: They are always evolving and shifting, but I am currently indulging in taboo step-mom/step-son fantasies.
50Plus MILFs: Are you into younger men?
Janet: Heck yes! I am very much into younger guys. They bring the stamina and energy to be able to go round after round. Most of my lovers are in their early to mid 20s.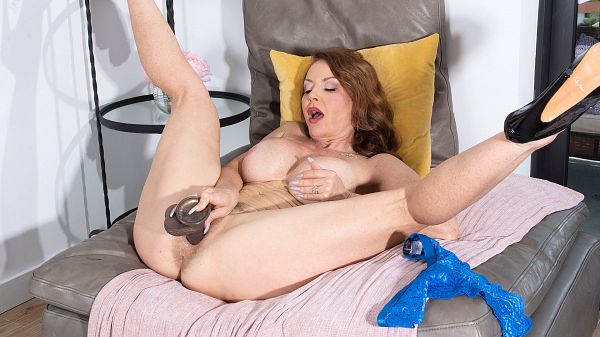 See More of Janet Mason at PORNMEGALOAD.COM!