Jessy Bunny: Covering Chelsea Charms
Jessy Bunny: Covering Chelsea Charms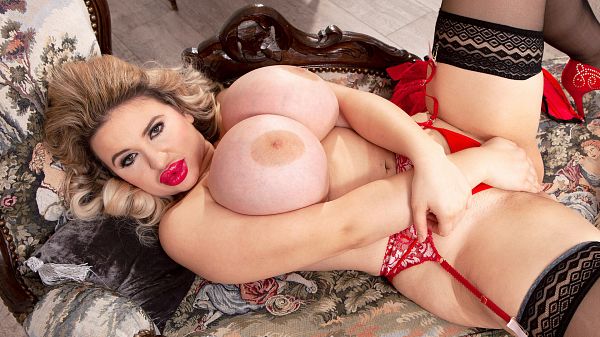 Katy Ann posed for a tribute pictorial of Pandora Peaks, duplicating Pandora's pose for the cover of July 1996 SCORE. German bra-buster Jessica "Jessy Bunny" Bunnington does the same for one of her idols Chelsea Charms, recreating Chelsea's March 2000 SCORE cover.
Like Pandora's edition, Chelsea's cover issue is a rare collector's item. The pictorial of Chelsea was shot by megabusty legend Kayla Kleevage and her team in Las Vegas.
The now-retired Chelsea is one of Jessy's great role models and inspirations although their careers are very different.
"I love all the SCORE Girls," Jessy Bunny said in an interview. "There are so many iconic girls, like Anastasia Doll or Minka, just to name a few, but my all-time favorite is Chelsea Charms. Her whole body proportion is a goal for me."