Good Neighbor Minka
Peter steps outside his house when he spots a woman with super-mega-giant knockers taking boxes out of a car and bringing them into the house next door. He recognizes Minka immediately. The odds of Minka moving in next door are equal to the odds of being hit by a lightning bolt. He runs over, losing his mind but seizing the moment.
Minka is about to get more boxes when she hears Peter knocking on the door. Tripping out, he stammers that he's a huge fan and asks if she needs any help moving in. Kidding him, Minka asks him if he means help with the boxes or with "these," putting her hands on her tits. She tells him to move the boxes to another room and also tells him to keep his eyes on the boxes, not her chest.
Of course, he looks at her tits while he's carrying the boxes and trips. "Concentrate," Minka admonishes. "Look at the boxes, not this," she says, pointing at her tight tank-top.
With a wicked smile, Minka has fun teasing and taunting him. "Do you want some water? Get some here," Minka says, lifting her top and patting her nipple. She totally controls him like one of her puppies. She exposes both super-breasts and lets him feel them and bury his face in them. Then she tells him to take his clothes off.
"Your brain is not here," says Minka, pointing at his head. "Your brain is down here," patting his junk. Minka understands how men think. Peter takes off his clothes like they're on fire. Minka sits down and puts some lube on his cock. She's going to suck him, tit-sex him and fuck him and drain his balls. Being a good neighbor can pay off.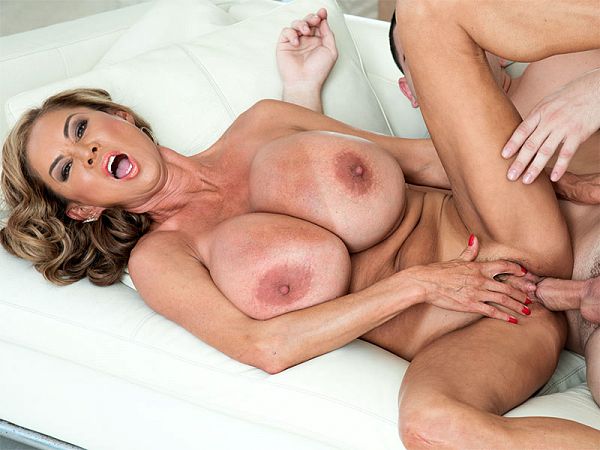 See More of Minka at MEGATITSMINKA.COM!