Getting to know Presley St. Claire's pussy
Getting to know Presley St. Claire's pussy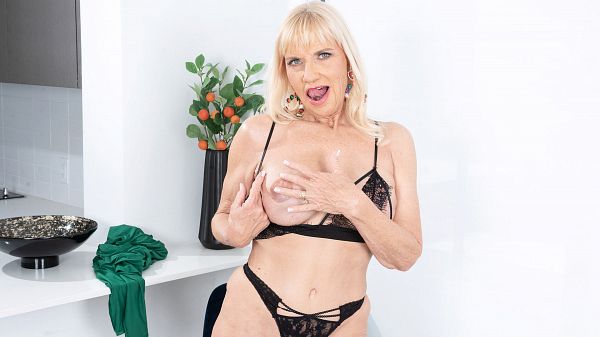 "I've been a swinger for 30 years," said Presley St. Claire, who was 60 years old when this scene was shot (she turned 61 the other day). "My wildest experience? Having 10 dicks in my face at once. What a buffet!"
Today, this happily married mom serves up a buffet of nice tits and well-fucked pussy. Presley, who was born in California and lives in Texas, is no newbie to showing off her body and fucking on-camera, and she's a nice, naughty addition to the 60PlusMILFs.com family.
Hobbies: painting, spending time with her children and dogs and reading Longarm western novels.
Her perfect day: "Wake up late, have breakfast in bed, then a bubble bath before I get dressed for a day at the spa and end with a body massage."
She used to be a corporate secretary.
She likes men who can pick her up and fuck her.
She has sex several times a week.
What gets her off?
"A big dick in my mouth and then my pussy."
That'll happen in a few days.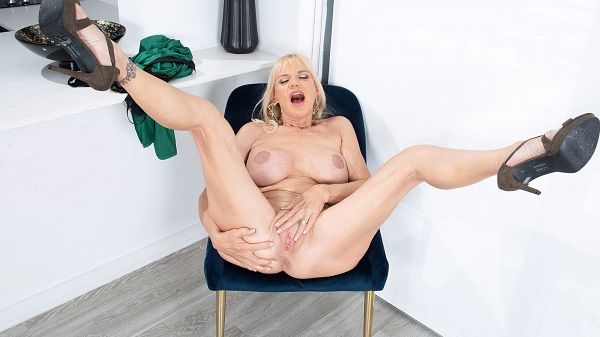 See More of Presley St. Claire at PORNMEGALOAD.COM!