The Adventures of Super-Minka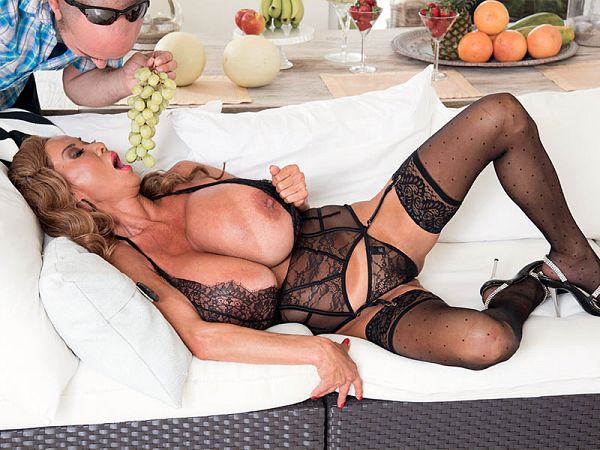 "You like the big nipples, baby?" Minka asks Jim, who's preoccupied by Minka's famous protruding nips. Her nickname is "Nipple #1." She has nipples that can cut glass. Minka points out that there's some fruit on the table but he's not especially interested. He's absorbed by her equally famous mega-boobs.
"I'm gonna feed you," Jim says as she rubs his junk through his pants. He runs a bunch of grapes over Minka's gigantic hooters, then holds it to her mouth so she can bite off a grape, then transfer it to him mouth-to-mouth. A strawberry is next.
Jim holds up an orange to Minka's tits. Then some melons. Forget it. He'll need to find a giant watermelon to compare a piece of fruit to Minka's fruits.
The fruits of their labors lead to Minka sucking Jim's cock and Jim eating Minka's neatly trimmed peach. He shoehorns his pussy-stretcher into Minka's very tight slit and starts pumping the pink. As she's banged hard in doggie, Minka's face says it all. As she put it, "Little dicks are better. A guy with a big dick can eat my pussy. That is good!"
After fucking Minka under him and on top of him, Jim is close to losing his nut, and her verbal cum-encouragement and squeezing pussy make him blow his load all over her boobs. Nipple #1 wins again.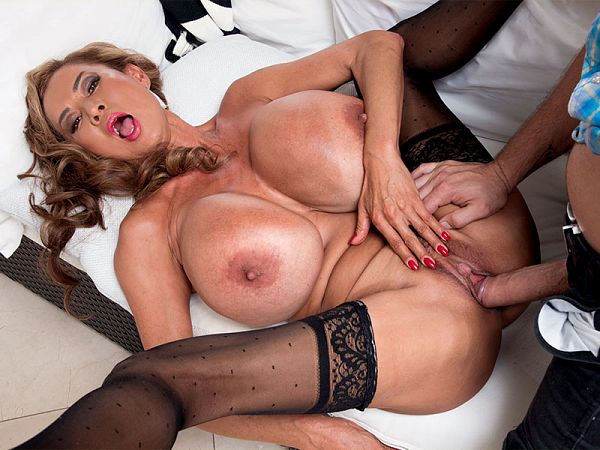 See More of Minka at MEGATITSMINKA.COM!