Romance and Kink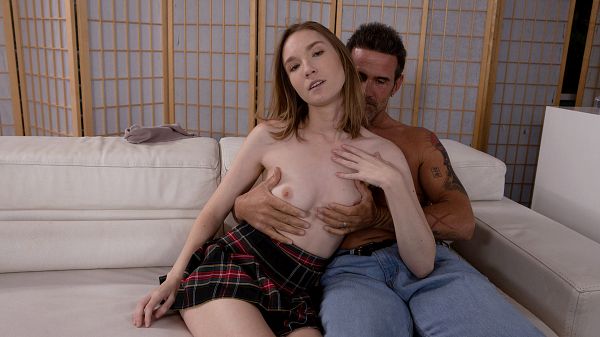 Job: Student; Age: 21; Birthday: April 17; Height: 5'7″; Weight: 105 pounds; Bra Size: 34B; Panties: Only if I have to; Anal: Fuck, yeah; BJs: Swallow; Masturbate: A lot.
We already published pics and a video of Claire getting herself off for your enjoyment. In that posting, she mentioned that she loves getting pissed on and wants, "a super dark and messy gangbang with the worst people imaginable." From that interview, you might get the impression that Claire can only get off when sex is extreme.
"That's not true!" Claire protests. "My favorite position is missionary because I like eye contact. It creates a connection between me and the guy. It's romantic and sweet. Plus, missionary allows me to see my pussy juices coat his cock when he's fucking me. And, it's easier for me to move quickly and catch his load of cum on my tongue and face when he's ready to pop."
See More of Claire Roos at PORNMEGALOAD.COM!