Anal for Annabelle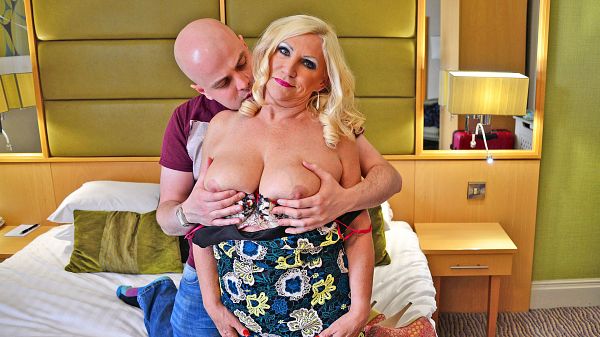 Johnny has brought Annabelle a drink, but this 57-year-old British MILF doesn't want a drink, unless she's drinking cum. She wants his big cock. By the way, he's easily young enough to be her son.
"I'm not going to say no," he says, as if he had a choice. What Annabelle wants, Annabelle gets, and besides, Johnny's little head is calling the shots here. Before long, Annabelle is going down on his dick, getting it hard for her pussy and, as it turns out, her ass, too.
This scene is a little different from the ones we usually feature in that it has a real fly-on-the-wall, reality feel to it. Annabelle and her guy seem to have forgotten the camera is there, and the action is naughty and hot. She loves sucking his cock and he loves eating her pussy as much as she loves getting her pussy eaten. In the end, Annabelle takes his cock in her pussy and her ass, and she takes his load on her face and in her mouth.
Maybe now she'll have that drink.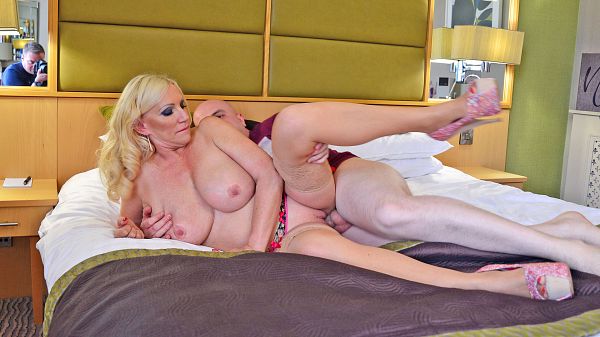 See More of Annabelle at PORNMEGALOAD.COM!