Casca Akashova: Covering L.A. Bust
Casca Akashova: Covering L.A. Bust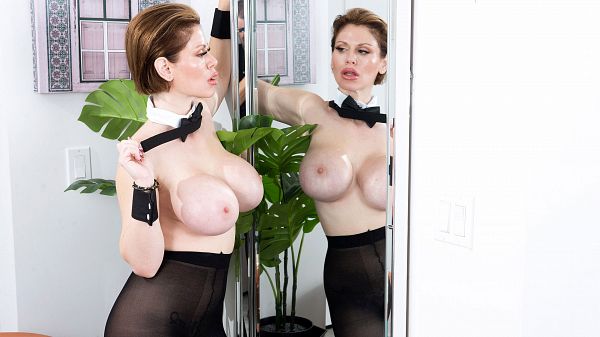 In this 30th Anniversary SCORE video, Casca Akashova recreates the February 1994 SCORE cover photo of L.A. Bust.
L.A. became a waitress and then an exotic dancer at a club in Houston, Texas. After finding an agent who also arranged magazine shoots with pro photographers, L.A. was invited by SCORE's British director of photography, John Graham, to pose in Palm Springs, California.
"I was working as a waitress at a topless club called GiGi's Cabaret," L.A. wrote. "The owner thought I would do well as a feature dancer because my tits were so big. At first, I thought he was kidding because I had always felt that my boobs were too big. I had always wanted a smaller bustline to look more normal. Little did I know that so many guys were turned on by my 'abnormal' titties."
LA. Bust was SCORE's first covergirl for its debut issue in June 1992. Publisher John Fox offered L.A. a regular column about her clubbing life and she accepted the job. It was called "Night Moves" and it was launched in the August 1992 issue.
Wrote L.A. in her first column, "The editors wanted someone who had the inside info on the hottest topless clubs in the nation. Because I was a feature entertainer who headlines in strip clubs all over the world, they asked if I would be interested in writing a club review column in each issue. I was more than interested!"
Night Moves only lasted a few issues because L.A. couldn't give it the attention she wanted to due to her hectic night club and travel schedules.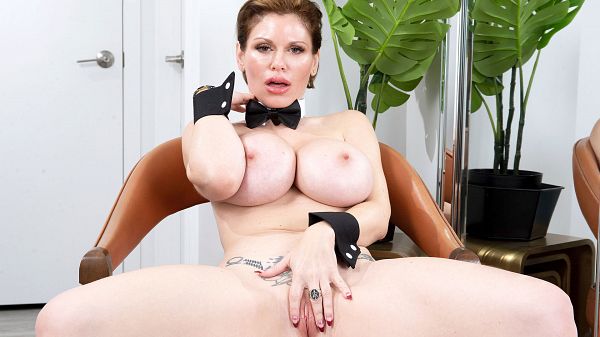 See More of Casca Akashova at PORNMEGALOAD.COM!