Maya Luna returns
It's always exciting when one of our favorites returns, and today, we're very excited about the return of Maya Luna, a Filipina wife and mom who made a big splash a few years ago when she got DP'd by her step-son and his best friend. Today, Maya, who's now 61 years old, shows off her sexy body and fingers her kinda hairy pussy but, of course, this is just a prelude to the action to come: she's going to get ass-fucked by a very young stud.
Did you see the scenes you did last time?
Maya: Yes, I did. I watched them alone.
What did you think about them?
Maya: I said to myself, "Really, Maya, you're crazy good!"
You are. Have you had sex while watching your scenes?
Maya: No, but I've played with my vibrator.
Has shooting those scenes changed you at all?
Maya: I feel the same as I did before, that I can do anything in terms of sex. And I feel more confident and more powerful.
Confident that she can get us hard, powerful enough to make any man cum. That's Maya.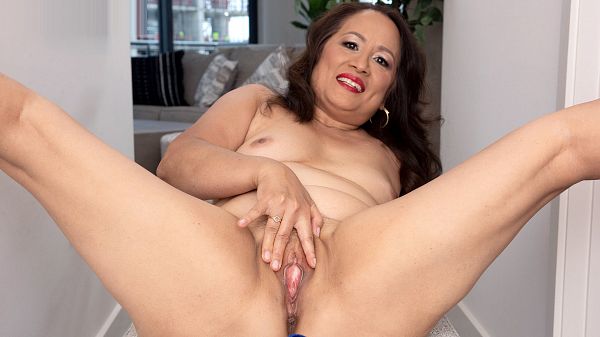 See More of Maya Luna at PORNMEGALOAD.COM!