It's A Sha Thing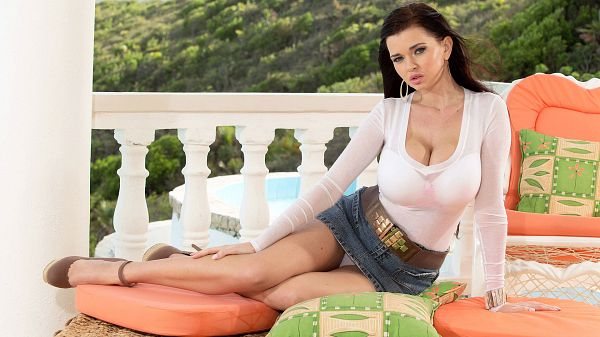 Sha Rizel climbs the stairway to heaven, so stay with her every step of the way. Finding an empty bedroom to get cozy in, Sha slips out of her tight, low-cut top, miniskirt, bra and panties. You're invited to go crazy as Sha shows us what the best-dressed women wear. Absolutely nothing at all.
"Every woman likes feeling attractive and knowing that men admire you," says Sha, a woman who gets an awful lot of admiration. At the airport, many heads spin, both male and female, to check out her beauty, probably guessing that she's a model, a dancer, perhaps a TV personality. "Men shouldn't just stare all the time. They should sometimes look at my eyes."
Sha is a believer in tradition. One of her traditions is cooking the food of her homeland. "I love to cook traditional Ukrainian food. One of my favorite things to cook is borscht, which is a Ukrainian soup with beetroot or a tomato paste as the main ingredient. I also like making pampushki, which is roast potatoes topped with garlic."
See More of Sha Rizel at PORNMEGALOAD.COM!