Dial Lola for Paradise
Naked in heels, Lola Paradise walks around her apartment looking for her phone. Lola looks in the bathroom, bedroom, living room, all of the usual spots. She bends over, gets on her knees, looks under the bed sheets, under the couch, in drawers. She can't remember where she left it. When her guy gets home, he helps her forget the phone and gives her something else to put in her hand.
XLGirls: So Lola, do you take a lot of selfies?
Lola Paradise: Yes, I do, I like to send them to my husband.
XLGirls: We'll bet he appreciates that. Do your friends call you by any pet names?
Lola Paradise: No, not really. But my name comes from Lola Bunny. [A cartoon character.]
XLGirls: Do you have any girlfriends with big boobs like yours?
Lola Paradise: No, I don't, to be honest. Not so big
XLGirls: If you can choose any word or sentence printed on a T-shirt, what would it be?
Lola Paradise: Big Boobs Are The Best!
XLGirls: Did you do anything special when you were shooting in Prague?
Lola Paradise: Yes, I love Prague. It is a really beautiful city. I have my special restaurant in Old Town where I always go back for smažený sýr [Czech fried cheese] and beer! I like Žižkov Tower, Charles Bridge and Hradčany. In Prague, you are never bored.
XLGirls: It's a fantasy-world city. Many models we shoot there are amazed by it. Where do you like to go on holiday?
Lola Paradise: I like hot places with beautiful beaches and palm trees like the Caribbean.
XLGirls: And you wearing bikinis.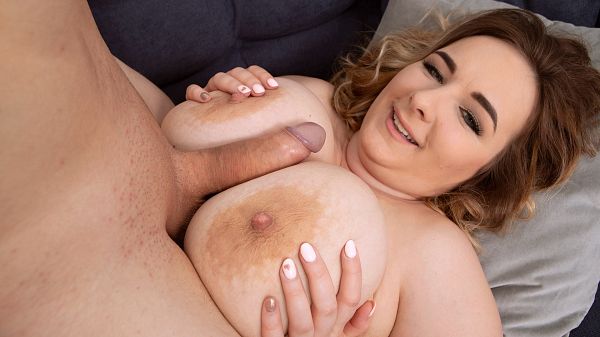 See More of Lola Paradise at PORNMEGALOAD.COM!