Foxy Lady
Former exotic dancer Shay Fox talks about her sexual interests and fantasies. She's a foxy lady and a MILF.
"I started when I was 40, so I was in my sexual prime," said Shay.
"Uninhibited. Still exploring, but I knew my body very well. I was single. I'm still single, and it was something I definitely pre-thought. I had no one to answer to. I'm not embarrassed. Sex is a very natural thing, and people put too much emphasis on the bad of sex, and it's not bad. I love it.
"Sex on-camera is no different from sex off-camera, but some people are really into voyeurism, and that little piece of somebody seeing me is very exciting and a bit more of a turn-on."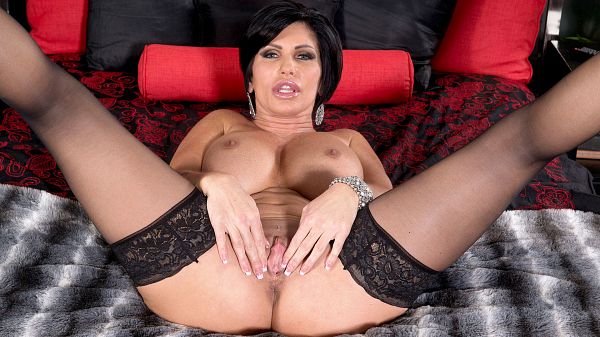 See More of Shay Fox at PORNMEGALOAD.COM!