Esmerelda's not-so-private show
Esmerelda's not-so-private show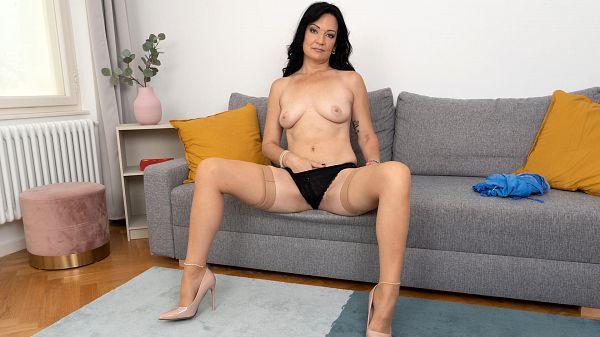 Meet Esmeralda, a 44-year-old divorcee and mom who says her perfect evening is "a nice dinner at a restaurant then a romantic walk back to his place for sex." Esmeralda says people who know her would be surprised to see her here because "I am normally a private person." But this long-haired brunette isn't private here as she fucks her pussy with a toy for our viewing pleasure, and she's definitely not going to be private when she has sex on-camera for the first time.
She's not a swinger or a nudist. She's just the woman-next-door who has worked in a factory and a fast food restaurant and now wants to do something for fun, something most women don't do.
How often she has sex: "Almost every day."
What gets her off: "Getting fucked from behind."
Kinkiest sexual encounter: "In a restroom at a fast food restaurant on lunch break."
Hmmm…maybe she's not that private.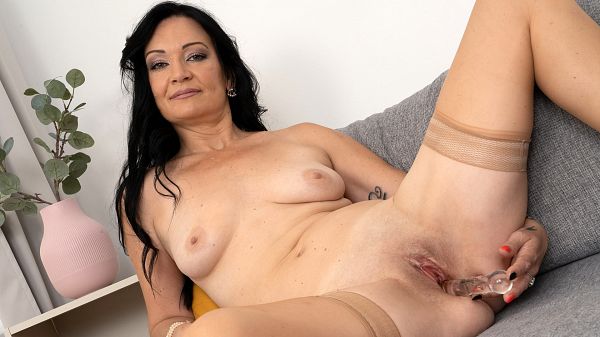 See More of Esmerelda at PORNMEGALOAD.COM!