The Secret Beneath Micky's Nightie
The Secret Beneath Micky's Nightie
Dreamgirl Micky Bells takes her second SCORE holiday and this time, her destination is the resort town of Puerto Vallarta, Mexico. Her first time was in Montego Bay, Jamaica where she met Terri Jane, Gya and other SCORE Girls for various exciting projects. Now Micky meets another dream team. Natalie Fiore, Hitomi all the way from Japan, Leanne Crow and Jenna Valentine are her new resort-mates.
Tonight, completely covered in a granny nightie suitable for sleeping in a convent, Micky looks ready for a glass of milk and a romance novel before burrowing under the covers. Appearances are deceiving. Underneath this hard-on killer is the kind of bad girl lingerie that you'd see in the window of a store where strippers shop!
Micky's enormous 36J hooters dangle free in her cupless, strappy outfit, and huge they are. Micky completes the bad girl image by encasing her lovely legs in black stockings and high heels. Now she's dressed to thrill. Taking it another step further, Micky not only opens her sweet pussy, she fills it with the working end of a cock-shaped strap-on dick and in all kinds of hot and horny fucking positions! How's that for a Mexican hayride!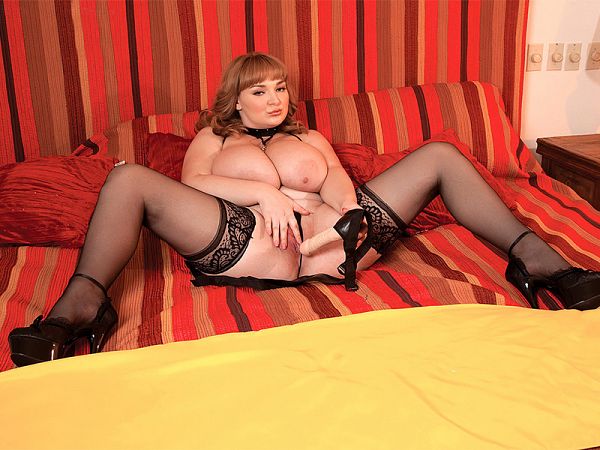 See More of Micky Bells at MICKYBELLS.COM!