This Secretary Takes Dildo Breaks
This Secretary Takes Dildo Breaks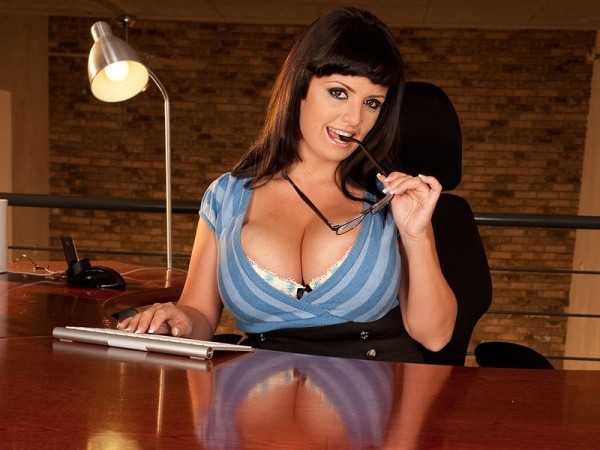 Although this isn't the video version of the Arianna secretary photo set that was posted this week, it is based on the same idea: Arianna is the huge-busted secretary of your dreams, sitting at her desk in a tight, low-cut top that her G-cup naturals are just pouring out of. We love her glasses, which give her kind of a nerdy look and contrast nicely with her tits. We also love the upskirt views that the videographer was nice enough to give us.
"This is the best job I've ever found," Arianna tells us. We're not sure what her job description includes, although she does say, "I have all I need to make my boss happy." Obviously, she's referring to her tits, and obviously, her boss is a boob man, otherwise why would he have hired her. Hey, Arianna's smart, but there are plenty of smaller-busted, less-distracting secretaries out there.
Of course, none of them tit-fuck themselves at their desks and fuck their shaved pussies with red dildos when they could be doing something more productive, like take cigarette or coffee breaks. So maybe that's it: Arianna was hired because she takes her breaks at her desk.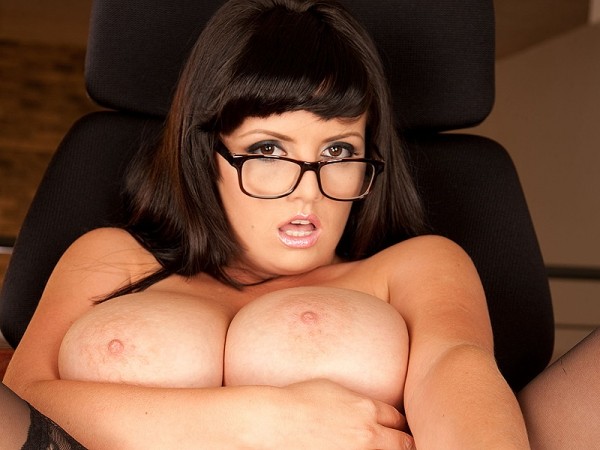 See More of Arianna Sinn at BUSTYARIANNA.COM!