Amber Alena: Visiting the Huge-Boobed Neighbor
Amber Alena: Visiting the Huge-Boobed Neighbor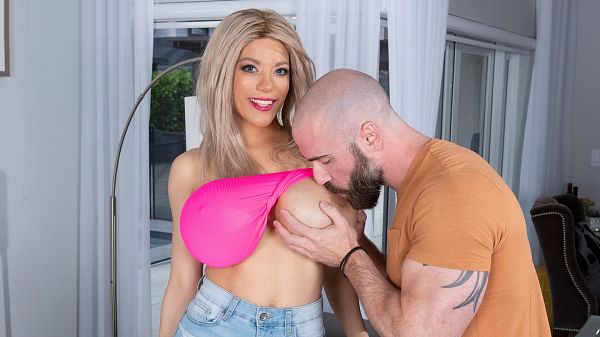 There's a knock on Amber Alena's door. When Amber opens it, Danny Steele introduces himself as her new neighbor. He tells Amber that he recognizes her from SCORE magazine and is a big fan. Amber invites him into her house and it doesn't take very long for them to get to know each.
Danny gets to know every inch of sexy Amber's slim body and huge breasts, sucking on her pointy nipples, getting his dick sucked and wedged between her tits and having the incredible pleasure of fucking her. Neighbors like Amber make the world a better place.
'I'm passive at first, but I open up once I get sexually stimulated," said Amber. "Kissing and touching each other, building up the intense passion. I've done threesomes and would love to do more! I've been in a threesome with girls. We licked each other's pussies and it was fun! I have kinky fantasies and then I just have fantasies. I would love to fuck in places like under a waterfall or maybe at a hotel at the highest floor overlooking the prettiest views."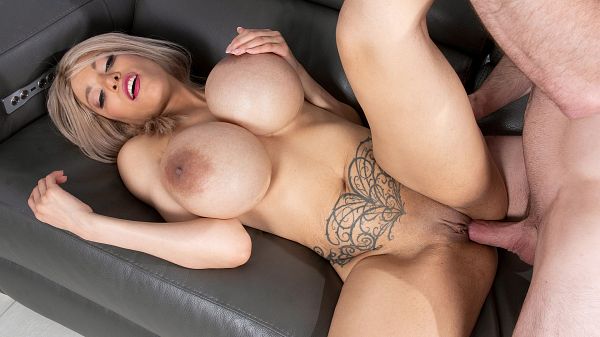 See More of Amber Alena at PORNMEGALOAD.COM!